Embrace Free-Spirited Style with Zenni's Bohemian Glasses Collection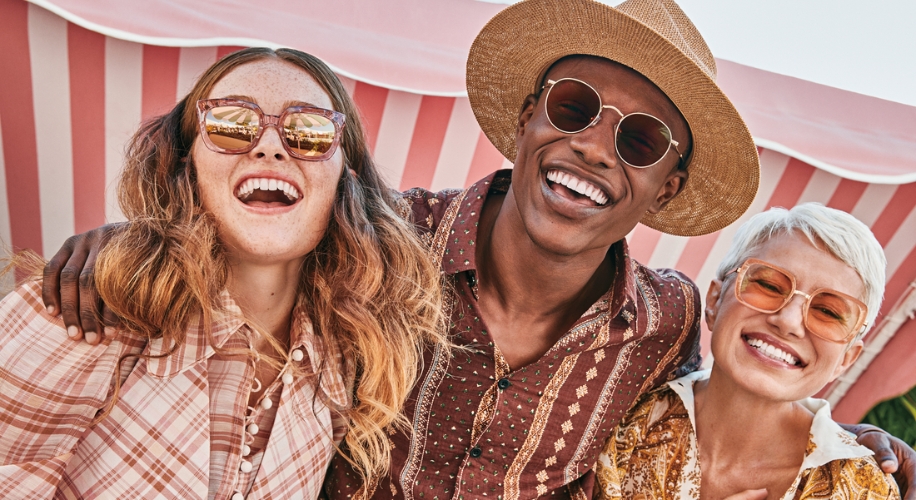 In a world where self-expression knows no bounds, Zenni Optical invites you to explore the whimsical realm of free-spirited eyewear with our Bohemian Glasses Collection. Infused with boho charm and artistic vibes, these glasses are the perfect companions for your daily adventures. From round sunglasses to boho glasses and flirty birdie frames, discover the essence of carefree elegance in earthy tones and enchanting designs.
Round Sunglasses: Elevate Your Look with Boho Chic
Unveil a touch of luxury with our premium round sunglasses, meticulously crafted with advanced edging technology. The wide frames, available in gold with tortoiseshell acetate, silver with gray marble acetate, and gold with pink/gray marble acetate, exude sophistication. Adjustable nose pads and acetate temple tips ensure a comfortable fit, making these sunglasses an ideal accessory for the free-spirited at heart.
Explore Round Sunglasses
Boho Glasses: Elevate Your Everyday Style
Step into the boho-chic realm with our stylish round glasses, designed to elevate your everyday look. The narrow frame, featuring a hand-polished acetate front with a charming tortoiseshell pattern on the brow, adds a touch of artistic flair. The brushed metal temple arms with acetate tips provide not only a fashionable statement but also lasting comfort. Available in charcoal and clear, these glasses are a must-have for those embracing the bohemian spirit.
Discover Boho Glasses
Flirty Birdie Glasses: Make a Statement with Artistic Elegance
Ruffle a few feathers and make a bold statement with our oversized geometric glasses from the Iris Apfel x Zenni Aviary Collection. Embrace the ultra-luxe feel of clear acetate frames adorned with feather patterns, offering a perfect blend of sophistication and whimsy. Fitted with spring hinges and wider temple arms, the Flirty Birdie glasses ensure both comfort and durability, making them an enchanting choice for the free-spirited fashionista.
Explore Flirty Birdie Glasses
Dive into the world of Zenni's Bohemian Glasses Collection, where free-spirited expression meets the perfect fusion of style and comfort. Discover your unique artistic vibe with glasses that echo the essence of carefree elegance.
Shop Bohemian Glasses

Dr. Sophia Moh, OD, is an optometrist based in the Bay Area, California. She holds a doctorate from UC Berkeley School of Optometry and has worked in various eye care settings, including primary care optometry, general ophthalmology, community health clinics, and Veterans Affairs. Dr. Moh is dedicated to improving global vision health by making high-quality, affordable eyewear accessible to all. She is also a certified American Board Optician (ABO) and actively contributes to optical education through training and lectures.