​​Zenni Provides Scholarships to NECO Students Committed to Providing Eye Care in Underserved Communities
Vision care is often an overlooked part of healthcare, especially in underserved communities. According to the American Public Health Association (APHA), "low-income and racial and ethnic minority populations tend to be at greater risk for undiagnosed and uncorrected eye and vision disorders and diseases than the general population. Unmet eye and vision care needs can significantly impair learning, job performance, employment opportunities, and home safety."1 This gap in our healthcare system is "compounded by several factors including a lack of access to optometrists and an increased cost of treatments (including eyeglasses)."1
Zenni has recently partnered with the New England College of Optometry (NECO) to bridge this gap by offering three $25,000 scholarships to students with a desire to provide eyecare in vulnerable communities. Founded in 1894, NECO is the oldest continuously operating optometry school in the United States. Mathis Mateus and Etienne Bingham, two graduating students this spring, have been named as the first recipients of the Zenni Eye Care Access Scholarship.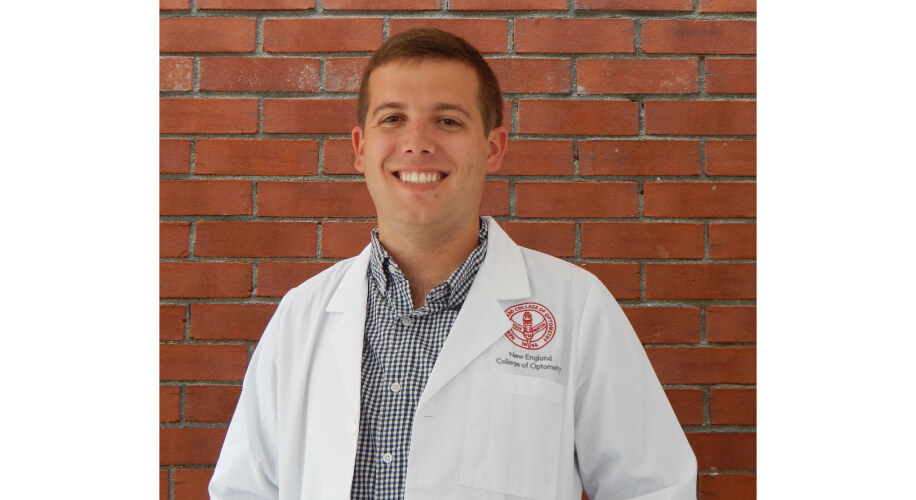 Mathis Mateus entered NECO in 2019 after receiving his Bachelor of Science in Biology from Providence College in Providence, RI. Mr. Mateus is interested in serving the eyecare needs of all people, regardless of ability to pay, and is especially passionate about making immigrant families comfortable in seeking care. His grandparents immigrated from Portugal when his father was 16 years old and they wouldn't seek medical care unless one of their sons could go with them to interpret. Mr. Mateus speaks English, Spanish and Portuguese. These language skills are very helpful when diagnosing and treating patients at Tallman Eye Associates, especially in Lawrence, MA where median income is the lowest of any municipality in the Commonwealth and 42% of the population is Hispanic. Following his externships at Tallman Eye Associates, DotHouse Health, and the U.S. Department of Veteran Affairs, Mr. Mateus has committed to join Tallman Eye Associates to address the needs of underserved populations.
Etienne Bingham joined the Advanced Standing International Program (ASIP) at NECO in May 2021 after he successfully completed his bachelor's degree in Optometry at University of Johannesburg, South Africa in 2008 and received his optometric licensure to practice in South Africa and Namibia. Mr. Bingham chose to return to his home country of Namibia where the nearest treatment is often 450 miles from home and too many individuals go unnecessarily blind or are visually impaired due to their inability to afford and access surgery for conditions such as cataracts and glaucoma or uncorrected refractive errors. After over a decade in practice, Mr. Bingham determined he would further his education, experience, and qualifications for a wider scope of practice to better serve remote populations in Northern Namibia by completing the ASIP at NECO to receive his Doctor of Optometry. Upon completion of his program, he will have served in clinics in rural Massachusetts, Minnesota, Vermont, and Alaska to prepare him to treat a wide variety of patients and ocular conditions.
Martha Eliot Community Health Center partners with NECO for faculty and students to fully operate the Optometry department.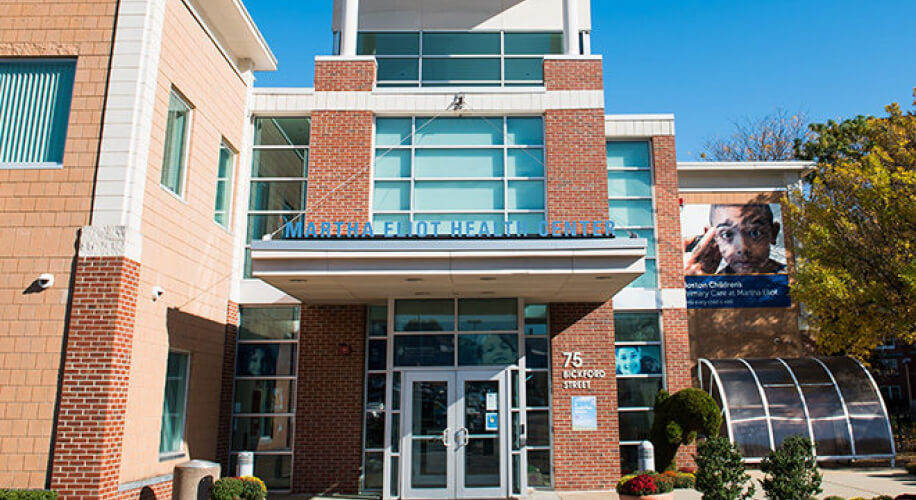 "Many NECO students are motivated to increase equity in health care following their clinical training in Community Health Centers. Easing the financial burden for these students allows them to follow their passion for serving underserved populations," said NECO president and CEO Howard Purcell, OD. "We are grateful for the contribution Zenni has made to NECO, our students, and communities of all economic backgrounds."

Premilla Banwait, OD, FAAO, Zenni's head of eye health programs, said, "Zenni is incredibly proud to partner with NECO to invest in the future of optometry. Improving vision and eye health disparities is a core pillar of our Zenni Impact program. We share with NECO a passion for accessible eyecare and are motivated to bring eye health to all families and communities everywhere, regardless of their zip code."
SOURCE:
1 Improving Access to Vision Care in Community Health Centers (2009, Nov 10). https://www.apha.org/policies-and-advocacy/public-health-policy-statements/policy-database/2014/07/31/08/14/improving-access-to-vision-care-in-community-health-centers
About the Author: Dr. Mori Ahi, O.D.
Dr. Mori has over 10 years of experience in eye care. She earned her undergraduate degree from UCLA and her optometry degree from the New England College of Optometry. She has worked in a variety of eye care settings and is passionate about helping her patients find a great pair of affordable glasses.