5 Ways To Match Your Mask With Your Glasses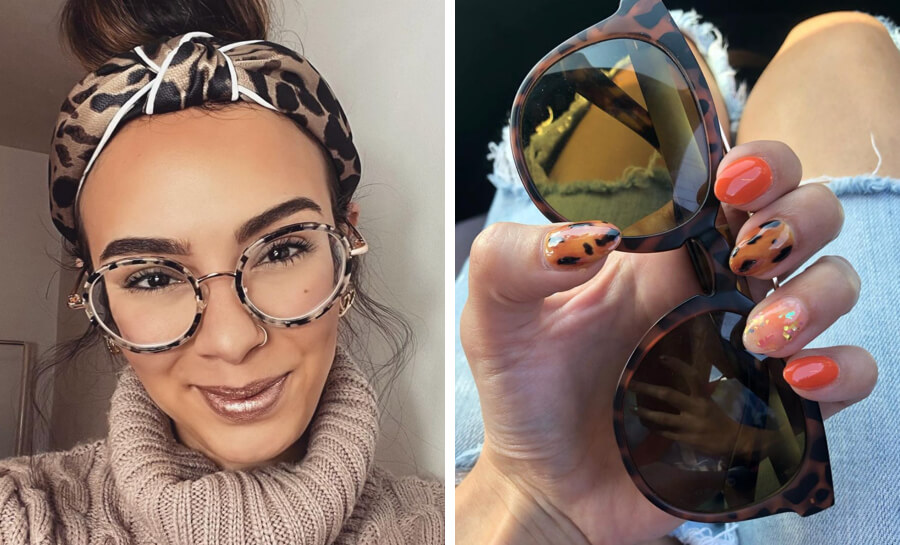 Over the years, we've seen our customers get very creative with finding new ways to amp up their eyewear style. Some have matched their nails to their frames. Others have worn coordinating hair accessories. Most recently, we're seeing people show their personal style through their face masks.
Match Your Mask and Frames
With masks a must (at least for the foreseeable future), why not have some fun and match your face covering with your eyewear. It's an easy way to show your individual personality and helps to make masking up a bit more fun. Plus who knows, the anonymity of a wearing mask may even push you to think out of the box and play with some new style choices. 
Below are five of our favorite ways to pair your face mask with this season's most popular eyewear trends.

1. Cat-Eye Frames + Animal Print Mask
Some people say that animal print is more a color than a print, and I couldn't agree more! Add a wild edge to your style by matching a pair of cat-eye frames with an animal print mask. (Frames: sku 4427321)
2. Colored Lenses + Tie Dye Mask
This playful combination is all about coordinating cheerful pops of color. The perfect finish to jeans and a t-shirt, it's guaranteed to brighten up winter's cold, gray days. (Frames: sku 3214119)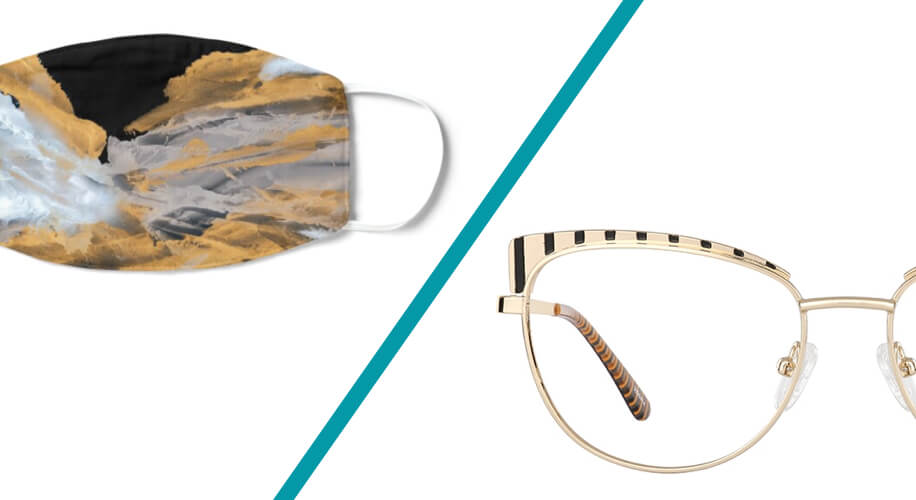 3. Gold Metal Frames + Metallic Mask
The next time you head out for a socially-distanced activity, illuminate your look by pairing a metallic face mask with gold frames. (Frames: sku 3220414)
4. Floral Frames + Striped Mask
Power clashing prints has always been a creative way to blend patterns and go bold. Try mixing two classics – florals and stripes – for a look that's anything but boring. (Frames: sku 2027229)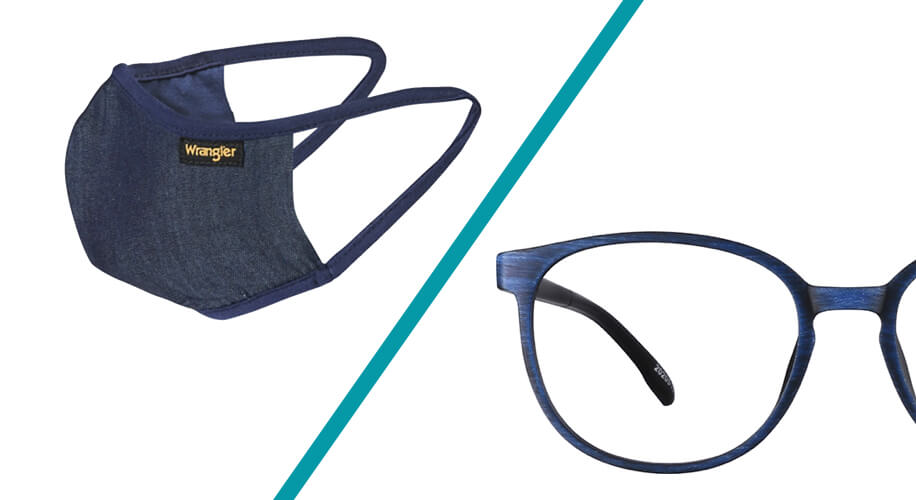 5. Blue Frames + Denim Mask
Denim is a tried and true classic that can be dressed up or down. We love the way these blue frames play together with the denim mask for an understated style statement. (Frames: sku 2020516)
Looking for more inspiration? See how some of our Zenni customers have been showing off their personal style with unique mask and glasses combinations