The Comfort of Glasses with Nose Pads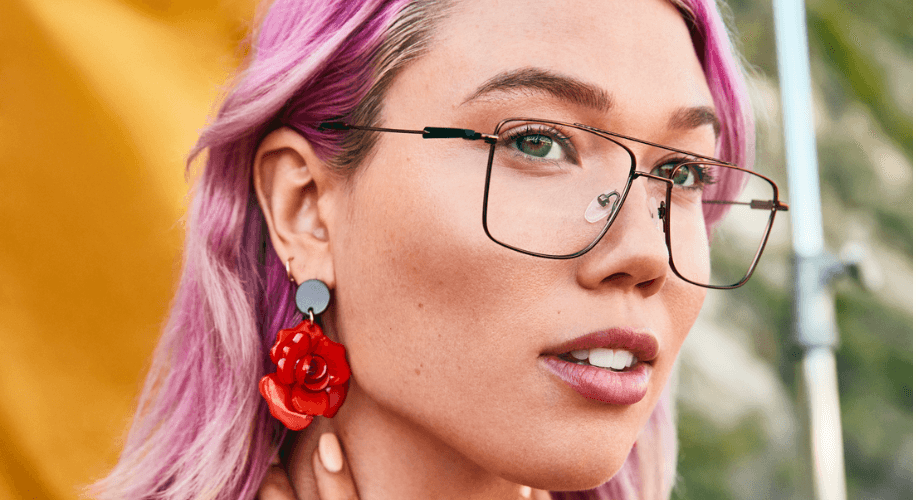 Wearing glasses shouldn't feel like a chore. In fact, the right pair of spectacles can offer you not just visual clarity, but comfort and style as well. One key aspect that significantly contributes to the comfort of your glasses is the presence of nose pads. But what makes nose pads such a game-changer? Let's delve into the benefits that these simple yet effective additions can bring to your eyewear experience.
Understanding the Role of Nose Pads

Nose pads are the tiny add-ons that sit on both sides of the nose bridge in your glasses. They are typically designed using soft, hypoallergenic material such as silicone. Their primary purpose is to provide a comfortable grip, reduce pressure, and prevent your glasses from sliding down your nose, especially if you're someone with a low nose bridge.
Nose Pads and Comfort
Comfort is paramount when it comes to eyewear. Glasses with nose pads are designed with this in mind. Here's how nose pads enhance comfort:
Improved fit: Nose pads can be easily adjusted to match the unique contours of your nose, ensuring a snug fit.
Reduced pressure: They distribute the weight of your glasses evenly across the nose, preventing discomfort and indentations.
Prevents slipping: Whether you're taking a walk outdoors or fighting against the summer sweat, nose pads keep your glasses secure and in place.
This retro browline style looks as fresh today as it did when it first arrived on the scene more than 50 years ago. The wide frame works equally well for hip, everyday glasses or sunglasses. It is available in the following colors: clear, black, white, tortoiseshell, red, and orange cream, with gold metal rim.
Shop Browline Glasses SKU #195421

Embrace minimalism in these "barely there" square glasses. The shiny stainless steel frame is razor thin, down to the temple arms and nose bridge. For added comfort, the look has adjustable nose pads.
Shop Square Metal Glasses SKU #3234014
Round Glasses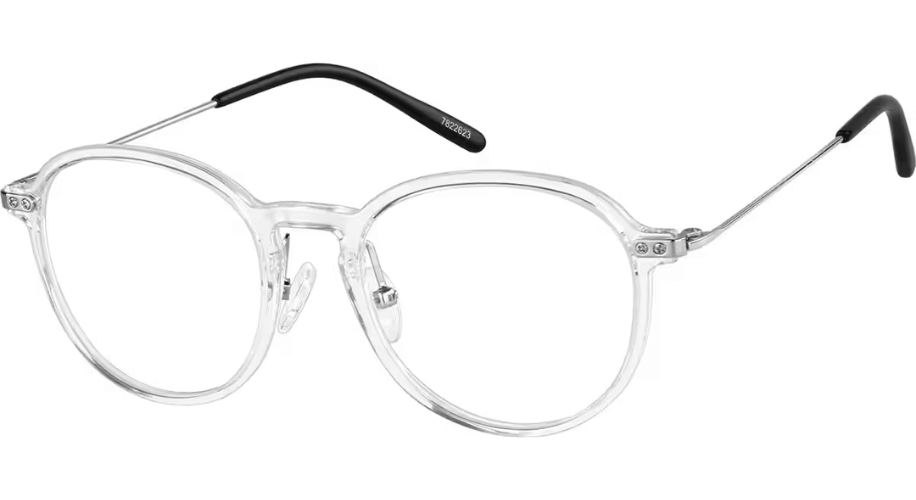 These on-trend round glasses are lightweight and flexible, making them an excellent choice for everyday wear. The medium-sized frame features translucent plastic rims and slender metal temple arms with acetate temple tips for added comfort. It is available in the following colors: clear, green, and tortoiseshell. Adjustable nose pads provide a comfortable fit.
Shop Round Glasses SKU #7822623
Show your attention to detail in these modern aviator glasses. The break-resistant titanium frame is accented with a waved metal brow bar. For added comfort, the lightweight look has adjustable nose pads and soft plastic temple tips.
Shop Aviator Glasses SKU #1301115

At Zenni Optical, we understand the importance of comfort and style in eyewear. We offer a wide variety of men's and women's glasses with nose pads, suitable for different needs and preferences. Remember, glasses should offer comfort, enhance your features, and reflect your style. Feel free to peruse our collection of glasses with nose pads and find a pair that suits you best. Your eyes deserve the best, and we're here to provide just that.

Dr. Sophia Moh, OD is an optometrist located in Bay Area, California. She completed her undergraduate studies at UC San Diego and earned her doctorate at UC Berkeley School of Optometry. She has experience in a variety of eye care settings including primary care optometry, general ophthalmology, community health clinic, and Veterans Affairs. Her mission is to help the world see better by developing high-quality, affordable eyewear for everyone. She is also a certified American Board Optician (ABO) and provides training and lectures on optical education topics.