"Frame Friday" Roundup: Graduation Season Kickoff
Just one word: "Glasses!"
Whether or not this play on the famous line from "The Graduate" resonates with you, June is right around the corner, and that means graduation season. Many high schools are already on summer break. That means gifts for grads, graduation ceremonies, and taking the next big step to college, post-graduate studies, and facing more of the real world. A mature pair of glasses may be just the thing to for this unique occasion.
What do recent grads want? For the most part huge parties, a moment to enjoy freedom from nightly homework and early classes, and money. This is, unsurprisingly, one of the many times when what you want and what you need diverge. Ideal gifts for grads help them reach their goals. If a grad wants to learn about water shortages in India before they start college where they want to study economic development and communication, cash to help fund their trip makes sense.
If a grad just plans to jump into an entry-level job in finance now that they're done with their undergraduate degree, something more practical makes a lot more sense. Glasses are certainly one of the most sensible options.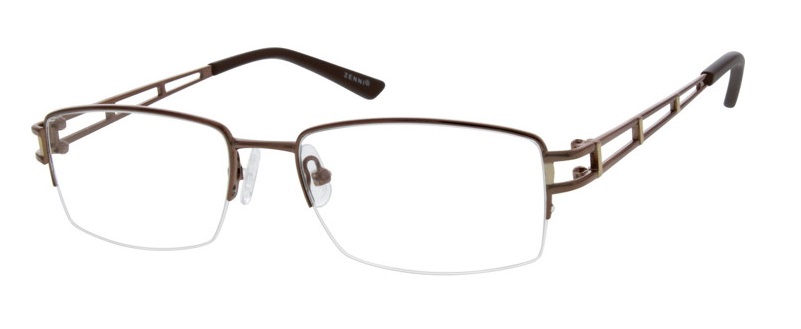 The perfect pair of mature glasses for a new grad help them develop a respectable appearance. The process of aging your image can be a painful one, and the right pair of glasses goes a long way to helping a recent grad build the poised, mature, professional look they need to leverage their skills and experience as they begin their life's next step.
To identify the right frames, consider two characteristics: the shape of the frame and the color. You can find frames that read as responsible in terms of both shape and color, while still being fun.Sensible frames tend to have smaller lenses, such as those on this page, as opposed to large round or squared frames. They are also typically rectangular instead of circular or squared. They look more professional because they make any obvious or powerful fashion statement, except that the wearer cares about functionalism.
Appropriate colors are similarly refined. Greys, browns, and blacks are the best choices because they look professional, don't stand out, and match most outfits. However, they don't have to be dull. College kids aren't going to want boring glasses. As long as they are wearable every day, they want something slight fun, such as the brown and gold pair above.
Graduation season is a time to celebrate. It's also the right time to give grads gifts that are appropriate for their future, such as a mature pair of glasses.