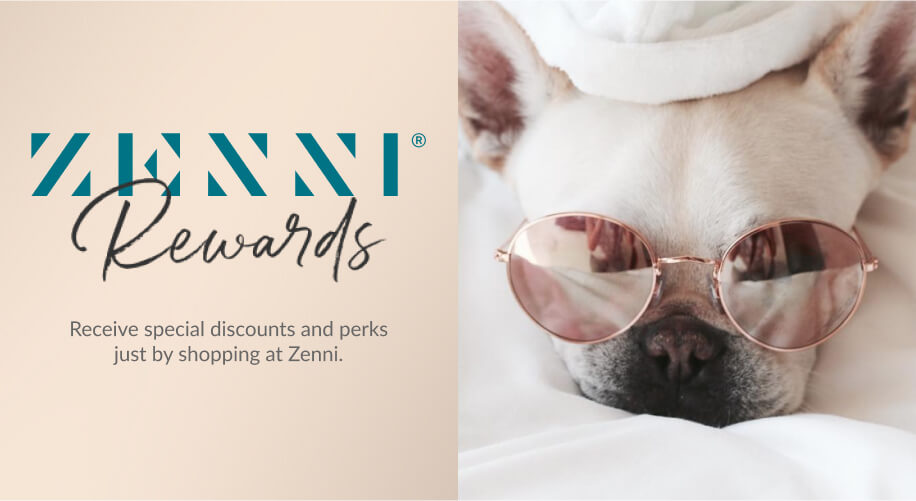 Have you joined Zenni Rewards?
You could be enjoying exclusive perks right now with Zenni Rewards, our customer loyalty program. Launched last summer, 1.5 million members have already joined Zenni Rewards, earning special discounts, as well as early access to sales and more.
There are three levels of Zenni Rewards: Fan, Friend, and VIP. You can unlock more perks as you progress in the program to each status.
Once you sign up and spend a minimum of $66, you will already reach the Fan level, earning free US shipping and a 15% off birthday promo. At the Friend level ($99+), your birthday promo increases to 20% off and you get free engraving and a bonus $10 coupon. When you spend $199+, you will reach the VIP level and receive all the other perks, plus exclusive promotions, early access to product launches, and a free deluxe case!
Sign-up today to start getting rewarded for shopping at Zenni. It's quick, FREE, and worth it!
What are some other programs we offer to save you money on eyewear?
If you are new to Zenni, welcome! New customers can receive 10% off their first purchase with us. Order today and start saving!