Love Unites: Zenni 2020 Pride Collection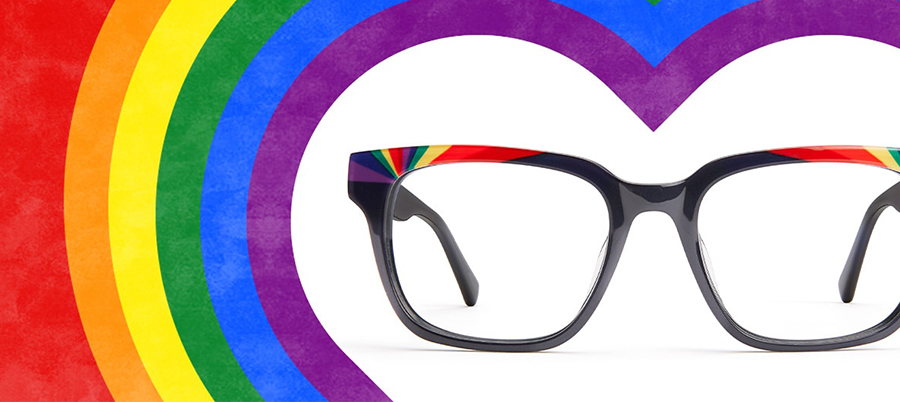 At Zenni we believe in celebrating diversity and inclusion all year long. With June marking LGBTQ+ month, we've launched our 2020 Pride collection of rainbow glasses to recognize and appreciate the diversity of our customers, employees, and communities.
Throughout the entire month, we will be donating 100% of the proceeds from the sales of our rainbow Pride collection to the It Gets Better Project, a nonprofit organization with the mission to uplift, empower, and connect lesbian, gay, bisexual, transgender, and queer youth around the globe. Thanks to our incredible Zennistas, we were able to raise $30,0000 last June!

How To Celebrate 2020 Pride Month From Home
We understand that your Pride celebrations may look different this year than in the past. If you're looking for a way to participate while social distancing, Global Pride 2020 will take place on Saturday, June 27. Musical performances, speeches from activists and campaigners, and addresses by public figures will be live-streamed for free to celebrate inclusion and the beautiful diversity of LGBTQ+ people everywhere.

Support The LGBTQ+ Community Year Round
To keep the positivity going, below are some of the ways that you can support the LGBTQ+ community all year long:
Celebrate: Be a role model for kindness and inclusion, and donate your time or money to a local LGBTQ+ organization in your area.
Support: Use your rainbow frames as a conversation starter and encourage your friends and family to support the cause.
Share: Post your photos on social media and tag #seemorelove.
Shop Zenni's 2020 Pride collection now.