Timeless Style Statement: The History of Browline Glasses
You may have noticed more and more browline frames popping up lately, especially on celebrities. While they're experiencing somewhat of a rebirth, the browline style, also known as the clubmaster, is actually nothing new. They were first invented in the late 1940s, peaked in popularity in the 1950s and 1960s, and have more or less stayed a style staple since then. 
Shop the /p/browline-eyeglass-frames/19120?skuId=1912029″>style
What Are Browline Glasses?
The name "browline" comes from the design of the frame:  the upper portion of the frame is thicker than the lower portion, drawing attention to the wearer's natural brow line. The top is commonly made of acetate or plastic with a thinner wireframe wrapping around the bottom of the lenses. 
The first browline glasses were made to be completely customizable, with interchangeable bridges, wires, and "brows." This contributed to their popularity because people loved having the opportunity to express their individuality by customizing the size, fit, and color of their frames.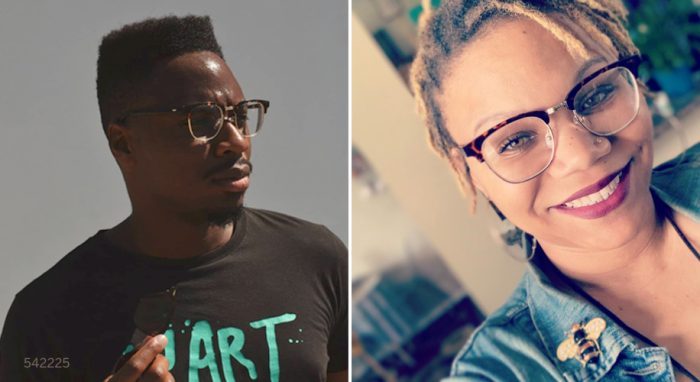 @coham.co and @idk_mamakita in /p/browline-eyeglass-frames/5422?skuId=542225″>542225
Timeline of Browlines
1940s: Browline glasses were invented in 1947 by Jack Rohrbach, Vice President of Shuron Ltd. eyeglass company.
1950s: Browlines rise in popularity and account for half of all eyeglasses sold and worn during this decade.
1960s: Browlines decrease in popularity as plastic glasses become available in more shapes, sizes, and colors. "Plastic browlines," plastic glasses with transparent lower portions and solid upper portions, also appeared as a frame style.
1970s: The hippie subculture led to a rapid decline in the popularity of browlines, which had come to be considered conservative.
1980s: Bruce Willis wears a pair with tinted lenses on the series Moonlighting, leading to a surge in demand for browline sunglasses. In response, Ray-Ban introduced the Clubmaster, a traditional browline frame with sunglass lenses.
1990s: Browlines are affected by the backlash against the 1980s consumer culture. They are also seen as overly bookish and conservative.
2000s: Browlines continue to be seen as overtly conformist and associated with 1950s culture and fashion.
2010s: The influence of the television series Mad Men, along with the hipster subculture, spark a renewed fondness for classic retro styles, particularly tortoiseshell browline glasses.
@thelifeof_chelsey and @gcoop0412 in /p/browline-eyeglass-frames/1954?skuId=195421″>195421
How to Wear Browlines
Both classic and classy, browlines are a bit more formal than other retro-inspired frames like aviators or wayfarers. That said, you can just as easily wear them with jeans and a t-shirt as you can dressed in a suit and tie. This style is particularly good at adding maturity to youthful faces and great for anyone who wants to blend classic style with a bold statement.
Ready to add a pair of browlines to your eyewear wardrobe? Shop our assortment of browline glasses and sunglasses /b/browline-glasses/_/N-23797111″>here.