Trends Of 2013: Geek Chic Continues
If you haven't embraced the fun of Geek Chic yet, get your big glasses and buttoned-to-the-neck shirts now. Don't be shy because you don't have to go "full Urkel" but instead go more "glam geek" like Anne Hathaway or Erica America if that's more your style:
When you're this glamorous, you can wear your geek glasses a little askew for effect. Way to go, TV/radio hostess with the mostess, Erica America (Erica Hayden)! We love the hair swept to one side and a glam drop earring on the other side. Natural-toned eye makeup and lipstick are a must for this gorgeously-geeky look that Erica wears so well.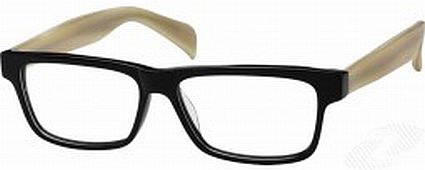 Zenni Women's 604721 $27.95