Trends We're Crushing On in 2018
As we often hear a new year means a "new you" – as we head into 2018 feel empowered to try some new trends dominating the scene on social media and on the runway. While some fashion, lifestyle, and food trends may seem out of touch or impractical there are several popular trends right now that we're crushing on.
We polled everyone in the office to nail down the inspiring trends that we love, and simply can't get enough of! From bamboo to bomber jackets, here are some trends you should implement into your wardrobe (or into your kitchen) while they're all the rage.
Rose Gold and Yellow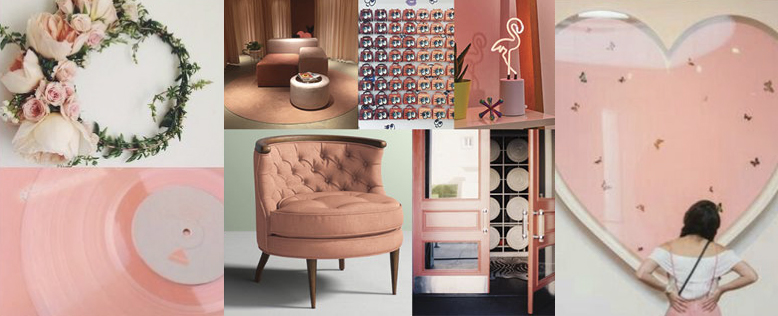 Image source: Pinterest
Salmon, which recently received a rebranding as rose gold (thank you, Apple), has been making a steady comeback. Rose gold pairs perfectly with bold, geometric patterns for interior design or for a fabulously chic outfit. Glamour reported that dying your hair rose gold is a surefire way to start the season.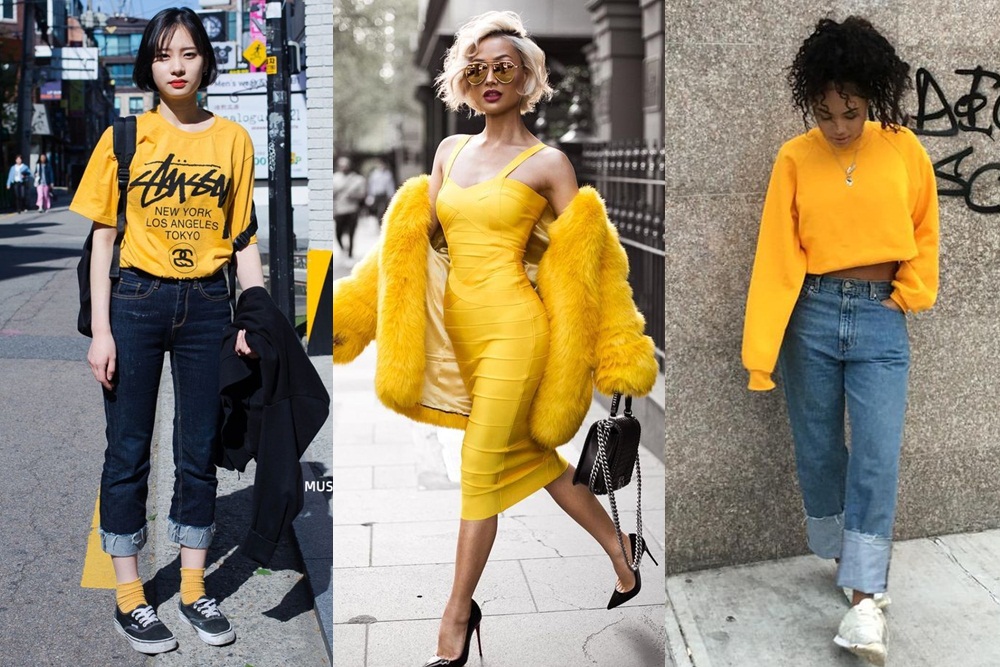 Image source: Go Girl
Similarly, a vibrant shade of yellow dubbed "Generation Z Yellow" first popularized by the Art Hoe movement is a fierce color that challenges fashion norms.
Oprah's Own-the-Room Oversized Glasses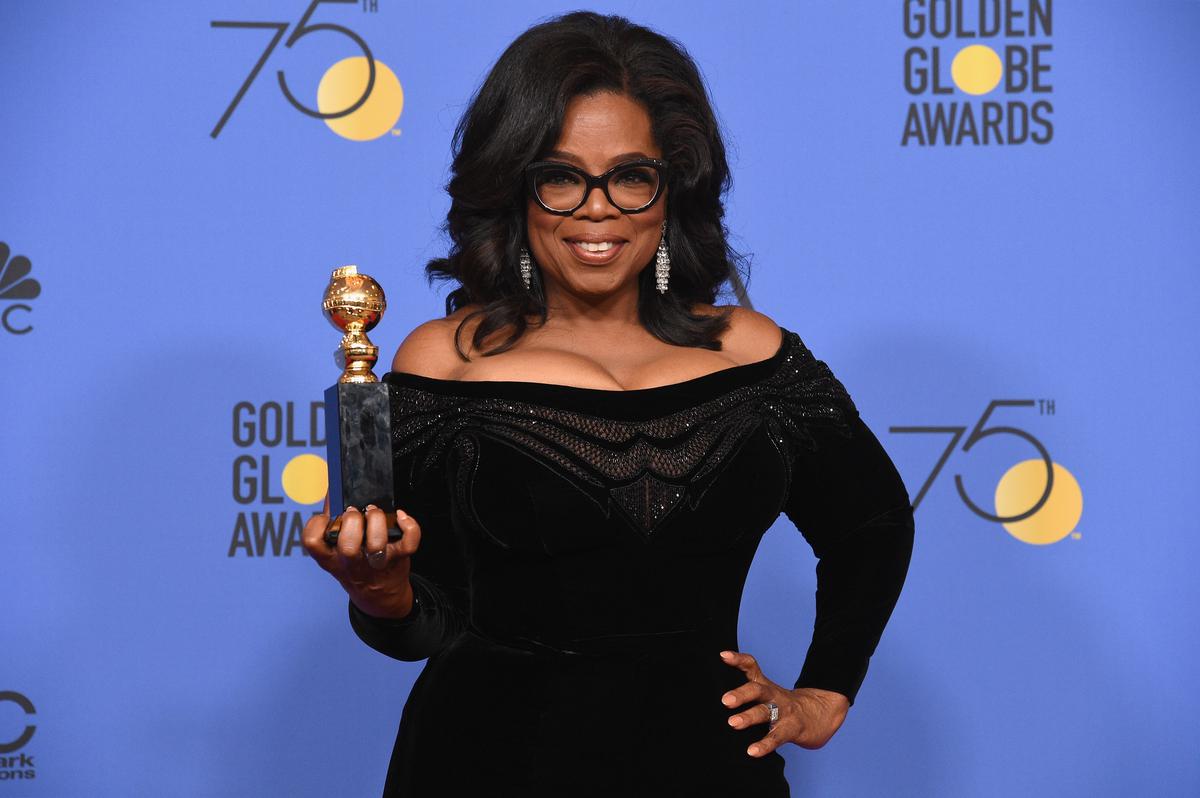 Image source: Madame Lefigaro
Worn during her electrifying Golden Globes acceptance speech for the Cecil B. DeMille Award, Oprah's oversized "I'm in Charge" frames immediately reset the top trends in the world of eyewear fashion. Women are shamelessly taking over in 2018, and what better way to show you mean business than with oversized glasses announcing "I'm the boss, and you better get used to it"?
Bamboo Handbags
Image source: Cult Gaia
The summer-y and playful appeal of bamboo paired with the structural soundness of a wicker basket explain why this 70s-inspired fashion trend has such longevity: it's practical! According to W Magazine the must-own bamboo handbag is the Ark bag from Cult Gaia, but we love this simple (and affordable!) option from Miuco.
Glitter Eyeliner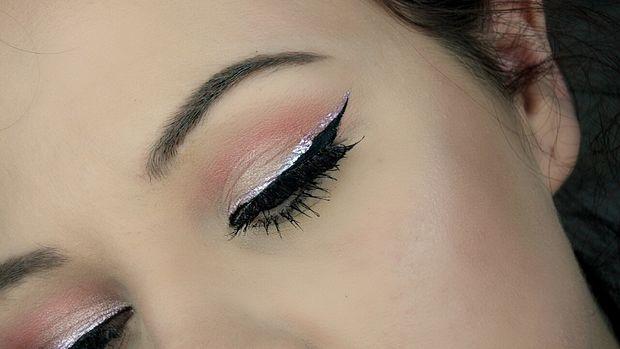 Image source: Instructables
You don't have to wait for a theme party anymore to indulge in some dazzling glitter eyeliner – countless celebrities including Selena Gomez, Yara Shahidi and Lily Collins have sported various degrees of glitter eyeliner at fashion events and on red carpets. If you're a first timer, consider watching a few tutorials before jumping in. Shop glitter glasses to really sparkle.
Sporty Chic
Image source: Pinterest
The fashion of being comfortable has steadily progressed into the mainstream, and with the sporty chic look the combination of athleticism and style has reached its logical next step. Evolving from both athleisure and urban street fashion, the sporty chic look embraces the notion of "hey, I gotta hit the gym once in a while to look this good!" Contrasting casual, sporty attire with high heels, handbags, and flawless makeup lends an edge to one of our favorite 2018 styles.
Bomber Jackets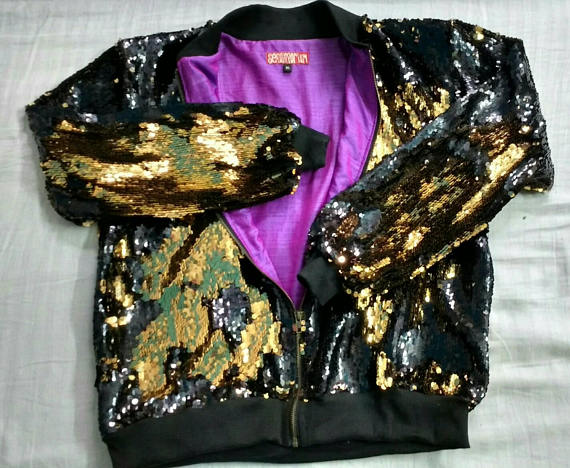 Image source: Etsy
Color-change sequin throw pillows started off as a novelty item that gained serious traction throughout 2017. For the new year, men can dare to be bold with a bomber jacket covered in the signature color-change material. Just be warned that this jacket encourages interaction! You can find a great bomber jacket that fits the bill on Etsy.
Polka Dots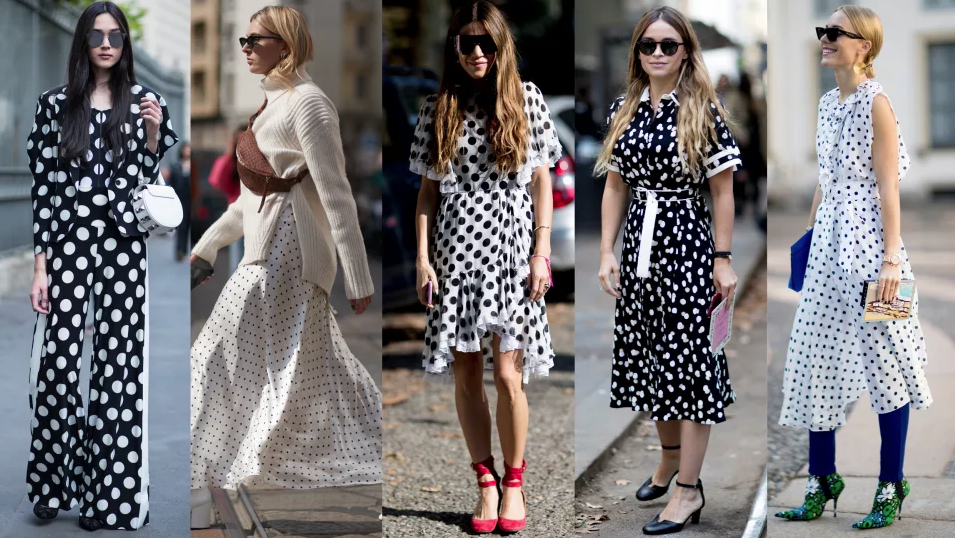 Image source: Fashionista
Polka dots – more specifically, black and white polka dots – lit up the stage at the Milan Fashion Week at the end of last year. This simple and timeless print is currently en vogue, so feel free to live loud with a romper, jumpsuit, or dress patterned with polka dots. Adding a splash of red will really elevate the look – browse our selection of red glasses and make a statement.
Gluten-Free Vegan Donuts
Image source: Dun-Well
We know, we know, donuts aren't fashion! But we'd be remiss if we didn't share this scrumptious lifestyle trend with you. Over the last decade gluten-free and vegan recipes have gone fully mainstream so that many baked goods and pastries taste better in non-traditional recipes. Case in point: these divine chocolate donuts from Minimalist Bakery.
Metallic Chrome Nails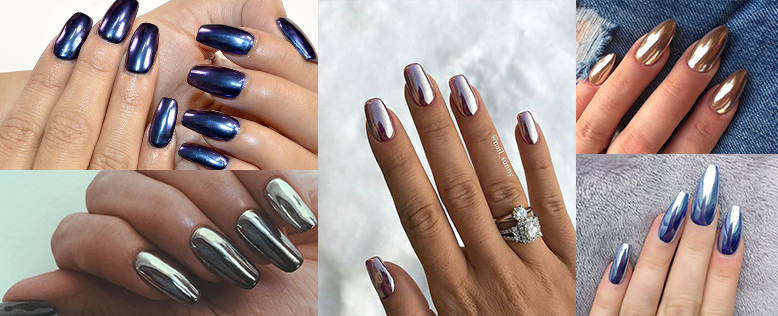 Image source: Instagram
The power and shine factor of metallic chrome nails can give any femme the boost of confidence she needs in the boardroom or on the dance floor. According to Refinery29 searches for "chrome nails" on Pinterest soared by 570% this last year – and we couldn't love it more! Pair your eye-catching nails with a fashion forward set of chrome frames for a coordinated head-to-toe look.
Did we miss any of your current favorite trends? What are some exciting looks, styles, recipes, and color schemes you're crushing on in 2018? For our money you can't get more fabulous than these glasses trends for women. Let us know your current obsessions in the comments below!