Blunty's Rave Review: Zenni's VR Prescription Lenses for Meta Quest 3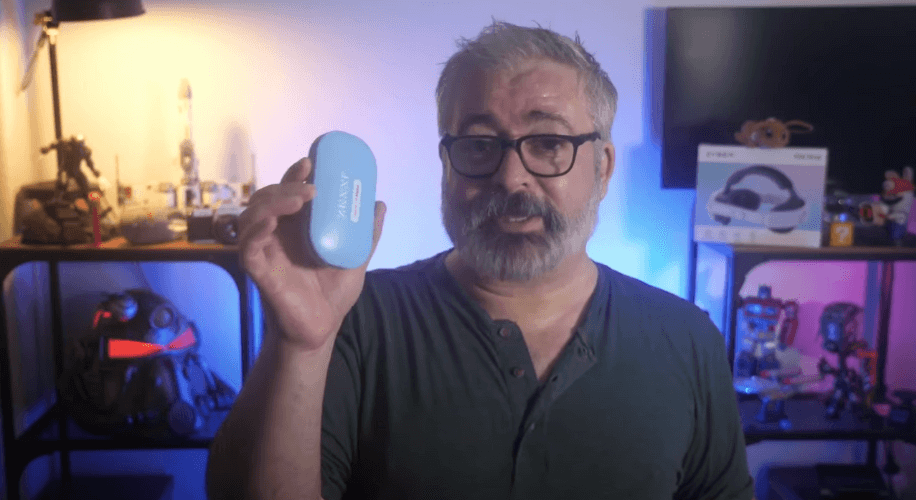 Image from Blunty
Are you tired of struggling with your glasses inside your VR headset? Are you looking for a solution that will not only enhance your VR experience but also keep your vision crystal clear? Look no further because Blunty, the YouTube tech reviewer, has shared his experience with Zenni's VR prescription lenses for the Meta Quest 3, and his review is nothing short of glowing!
Image from Blunty
In his recent video review, Blunty dives deep into his experience with Zenni's VR prescription lenses, and his feedback is a testament to their quality and effectiveness. Blunty highlights the clarity and flawless optical performance of these lenses. He notes that the lenses are crystal clear, and he couldn't detect any noticeable artifacts from the additional layer of glass in the lens stack. This is a crucial aspect of any VR prescription lens, and Zenni has aced it.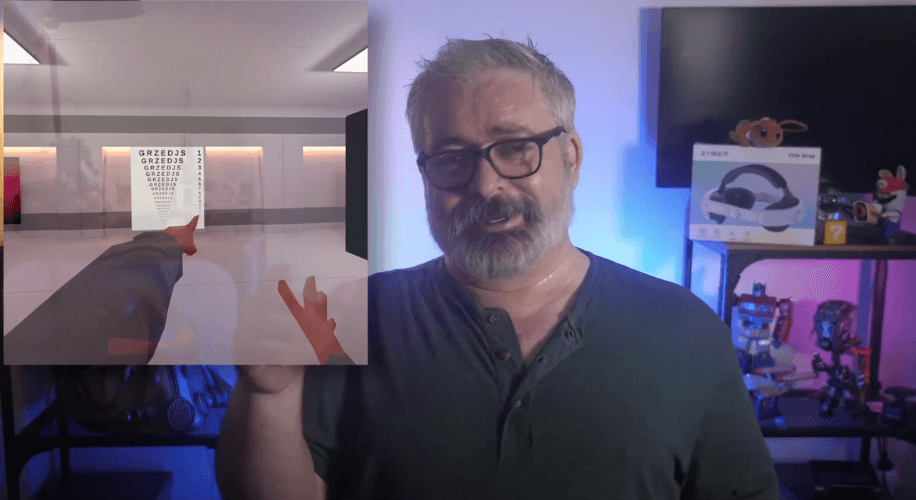 Image from Blunty
Blunty further delves into the practical side of using Zenni's lenses. He discusses how he conducted various tests to evaluate their performance. Notably, he emphasizes that his results with and without the Zenni lenses were either identical or, in some cases, even better when using the lenses. Blunty could see details more clearly and was able to read an extra line of letters on a chart, which he couldn't do without them.
Image from Blunty
One significant advantage of Zenni's VR prescription lenses is the absence of extra reflections, internal refractions, or ghosting. This ensures an immersive and comfortable VR experience, where the visual quality is not compromised by the use of prescription lenses. Blunty's enthusiasm for the Zenni lenses extends to the Meta Quest 3 itself. He expresses his amazement at how clear and stunning the new lenses and screens of the Quest 3 are. With the Zenni lenses in place, his VR journey has become more remarkable than ever.
Blunty leaves no room for doubt – he has "no reservations" about recommending Zenni's VR prescription lenses. His experience has been nothing short of outstanding, and he commends the convenience and effectiveness of these lenses for the Meta Quest 3. If you're considering prescription lenses for your VR headset, take it from Blunty – Zenni's VR prescription lenses are a top-notch choice. They offer clarity, comfort, and an immersive experience, all in one package. You can order the VR prescription lens here, and the shipping turnaround is quick and efficient. Plus, they won't break the bank, making them an excellent investment for your VR adventures.
Dr. Sophia Moh, OD is an optometrist located in Bay Area, California. She completed her undergraduate studies at UC San Diego and earned her doctorate at UC Berkeley School of Optometry. She has experience in a variety of eye care settings including primary care optometry, general ophthalmology, community health clinic, and Veterans Affairs. Her mission is to help the world see better by developing high-quality, affordable eyewear for everyone. She is also a certified American Board Optician (ABO) and provides training and lectures on optical education topics.