Elevate Your Elegance with Zenni's Preppy Glasses Collection
At Zenni, we understand that eyewear isn't just a functional accessory; it's a statement of your personal style. Our Preppy Glasses Collection perfectly marries the timeless charm of the Ivy League with modern elegance, allowing you to refine your style for a polished and sophisticated look. Let's explore a few highlights from this collection and discover how you can effortlessly elevate your everyday style.
Pink Oval Sunglasses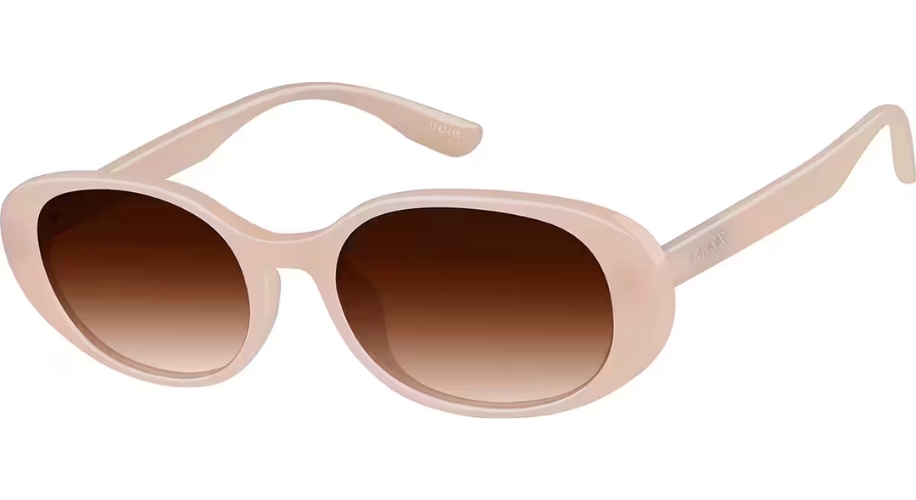 The 60s are making a triumphant return with our Pink Oval Sunglasses. These fashionable frames are not just eyewear; they're a fashion statement. Crafted from lightweight and glossy TR90 plastic, the frame features an exaggerated outer edge shape that's sure to turn heads. Whether you're headed to brunch or a music festival, these sunglasses are your perfect companion, offering comfort for all-day wear and a distinctive look that will get you noticed.
Glamorous Cat Eye Glasses
For a touch of old Hollywood glamor, our Glamorous Cat Eye Glasses are a must-have. These frames feature lush layers of textured details, and the multi-color design on the outside of the temple perfectly matches the rim color, giving you a strong sense of fashion. Designed with spring hinges and acetate temple tips, you'll enjoy a customized fit that stays put all day, ensuring that you look and feel your best.
Shop Glamorous Cat Eye Glasses
Round Glasses
Our Round Glasses are destined to become your go-to pair. Crafted with lightweight TR90 plastic, these medium-sized frames feature a thin tortoiseshell detail around the lenses, creating a gorgeous and unique effect. They are available in a clear frame with silver metal temple arms, with tortoiseshell temple tips completing the look. These round glasses offer a perfect blend of style and comfort for your everyday wear.
Zenni's Preppy Glasses Collection offers a range of stylish eyewear options that effortlessly blend the timeless appeal of preppy fashion with modern elegance. Whether you opt for the Pink Oval Sunglasses, the Glamorous Cat Eye Glasses, or the Round Glasses, you're guaranteed to refine your style and achieve a polished, sophisticated look. Your eyewear is a reflection of your personality and taste, so why not make a statement with our Preppy Glasses Collection? Explore our full collection and elevate your elegance today.

Dr. Sophia Moh, OD, is an optometrist based in the Bay Area, California. She holds a doctorate from UC Berkeley School of Optometry and has worked in various eye care settings, including primary care optometry, general ophthalmology, community health clinics, and Veterans Affairs. Dr. Moh is dedicated to improving global vision health by making high-quality, affordable eyewear accessible to all. She is also a certified American Board Optician (ABO) and actively contributes to optical education through training and lectures.