Fall Into Style: Embracing Cottagecore Vibes with Zenni Eyewear
Hello, Zenni enthusiasts! Get ready to immerse yourself in the warm and cozy charm of fall with our Cottage Core Glasses Collection. Designed to capture the essence of the season, these frames effortlessly complement your cozy, cottagecore style, bringing a touch of rustic elegance to your wardrobe. Let's explore our top picks that are more than just glasses; they are a nod to the Cottagecore aesthetic, echoing the essence of fall vibes!
Orchid Square Glasses: Floral Delight for Fall Strolls
Step into the garden of style with our Orchid Square Glasses, where floral motifs meet classic metal details. The clear glossy TR90 plastic frame is adorned with various floral patterns, adding a touch of botanical charm to your look. The lightweight design ensures comfort for all-day wear, making it a fabulous choice for embracing the Cottagecore aesthetic. Consider fashion-tinted lenses to elevate your fall style.
Explore Orchid Square Glasses
Pink Oval Sunglasses: Retro Elegance for Every Occasion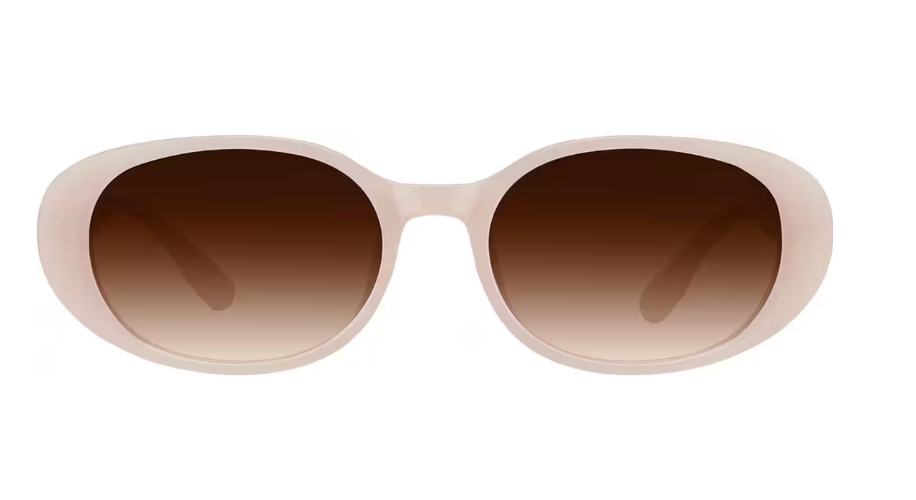 The 60s are making a stylish comeback with our Pink Oval Sunglasses, perfect for adding a touch of retro elegance to your fall wardrobe. Crafted from lightweight, glossy TR90 plastic, the frame features an exaggerated outer edge shape that's sure to get noticed. Whether you're headed for brunch or a music festival, these sunglasses offer all-day comfort and undeniable chic. Pair them with a golden amber gradient tint to complete your effortlessly cool fall look.
Explore Pink Oval Sunglasses
Green Cat Eye Glasses: Chunky Retro Vibes for Every Season
Embrace chunky retro vibes with our Green Cat Eye Glasses, a versatile choice for sunglasses or go-big glasses. The wide acetate frame, available in bone (with a micro-dot pattern), floral, granite, and various translucent colors, adds a playful touch to your fall ensemble. Whether you choose floral, granite tortoiseshell, light brown, green, or clear with tortoiseshell accents, these glasses are a delightful addition to your Cottagecore-inspired eyewear collection.
Explore Green Cat Eye Glasses
Ready to embrace the Cottage Core aesthetic and infuse your fall wardrobe with rustic elegance? Explore our Cottage Core Glasses Collection and discover frames that not only complement your style but also radiate the cozy vibes of the season. Stay stylish, stay cozy, and shop the best in eyewear with Zenni Optical!
Shop The Cottage Core Collection

Dr. Sophia Moh, OD, is an optometrist based in the Bay Area, California. She holds a doctorate from UC Berkeley School of Optometry and has worked in various eye care settings, including primary care optometry, general ophthalmology, community health clinics, and Veterans Affairs. Dr. Moh is dedicated to improving global vision health by making high-quality, affordable eyewear accessible to all. She is also a certified American Board Optician (ABO) and actively contributes to optical education through training and lectures.