Fashion Meets Festive: Zenni's Holiday Eyewear Collection
Step into the season with Zenni's Holiday Eyewear Collection, where iconic design dances with holiday sparkle to make every glance unforgettable. This festive lineup features styles that shimmer, shine, and pop, bringing a touch of glamor to your celebrations.
Iris Apfel x Zenni Collection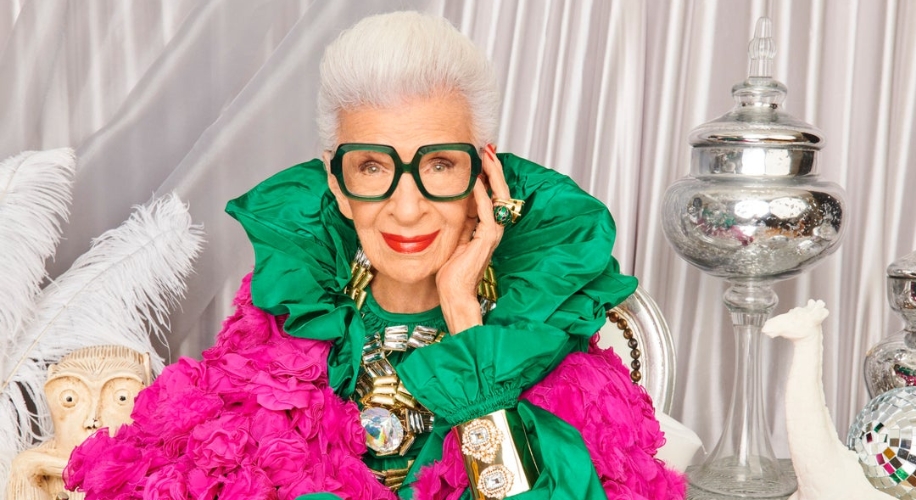 Many of the glasses in our Holiday Eyewear Collection are part of the Iris Apfel x Zenni Collection, curated by the legendary Iris Apfel herself. At 102 years old, Iris continues to inspire with her distinctive and eclectic style, marked by bold accessories and oversized glasses.
Explore the Collection
Tinseltown Pussycat – Cat Eye Eyeglasses
"It don't mean a thing if it ain't got that bling!" These elegant cat-eye glasses, part of the Iris Apfel x Zenni Collection, boast a glossy, jewel-toned look hand-polished for a stunning shine. Made from high-quality acetate, these frames feature wider temple arms and spring hinges for added comfort and durability. Perfect for a night out, date night, or holiday party.
Explore Tinseltown Pussycat
Dazzling Pink Metal Glasses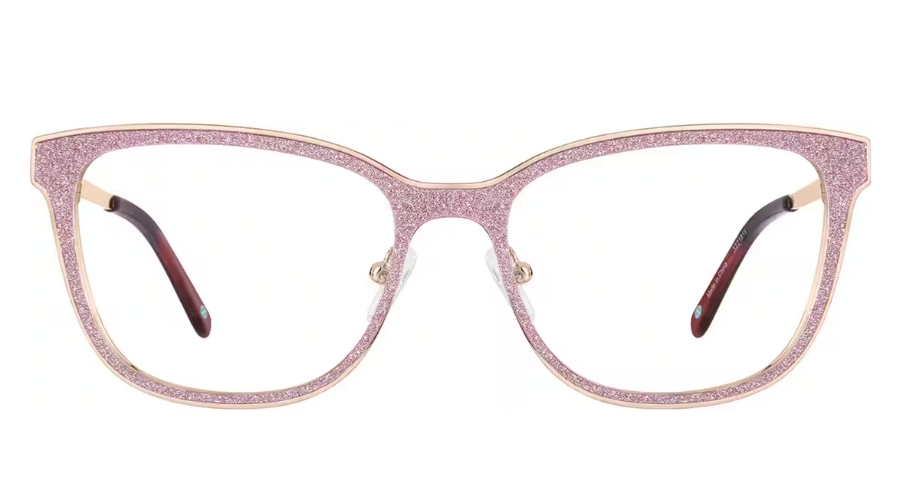 Give 'em the razzle-dazzle with these glittery square glasses. The glamorous stainless steel frame, available in silver, pink, or black, is perfect for both glasses and sunglasses. With adjustable nose pads, acetate temple tips, and spring hinges, these glasses provide comfort and style that's ready to dazzle.
Explore Dazzling Pink Metal Glasses
Glamorous Cat Eye Glasses
Stand out in these glamorous cat-eye glasses featuring wide frames crafted from hand-polished acetate. Jewel embellishments on the front corners add an extra touch of style. Available in rose and jet black, these frames with acetate temple arms and tips are perfect for those who want to make a statement.
Explore Cat Eye Glasse
This holiday season, elevate your style with Zenni's Holiday Eyewear Collection, where each frame is a fusion of festive charm and timeless elegance. With the added sparkle of the Iris Apfel x Zenni Collection, you can celebrate in iconic style. Visit our Holiday Eyewear Collection and embrace the magic of the season with glasses that shine as bright as your holiday spirit!

Dr. Sophia Moh, OD, is an optometrist based in the Bay Area, California. She holds a doctorate from UC Berkeley School of Optometry and has worked in various eye care settings, including primary care optometry, general ophthalmology, community health clinics, and Veterans Affairs. Dr. Moh is dedicated to improving global vision health by making high-quality, affordable eyewear accessible to all. She is also a certified American Board Optician (ABO) and actively contributes to optical education through training and lectures.