4 Must-Have Glasses Trends for Fall 2023
As the leaves begin to change and the air turns crisp, it's time to start thinking about updating your wardrobe for the fall season. And that includes your eyewear! Glasses are not only a functional necessity, but they can also be a stylish accessory to complete your look. In this article, we'll explore the top 4 must-have glasses trends for fall 2023, so you can stay on-trend and elevate your style.
Trend #1: Bold and Chunky Frames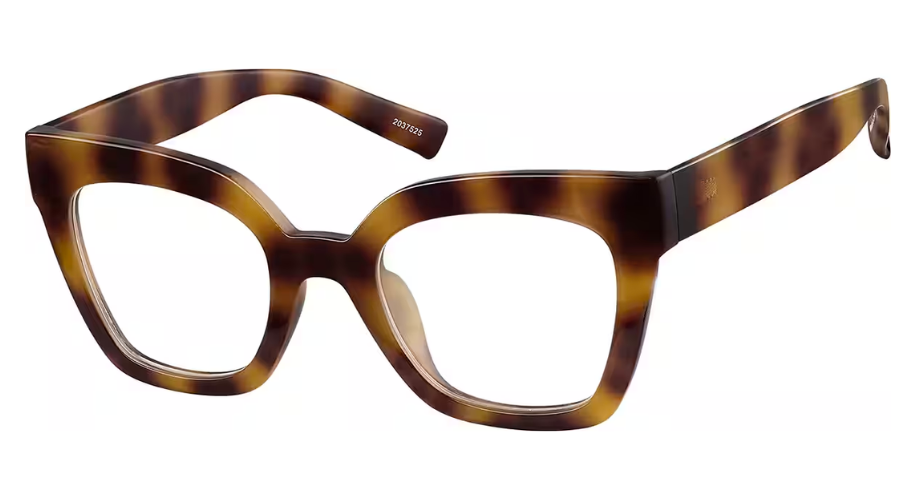 One of the biggest trends for fall 2023 is bold and chunky frames. These frames make a statement and add a touch of personality to any outfit. Think, oversized frames in bold colors like red, blue, or tortoiseshell. These frames are perfect for making a statement and adding a pop of color to your fall wardrobe. Shop Style #2037525
Trend #2: Round Frames
Round frames are another trend that's here to stay for fall 2023. These frames have a vintage feel and can add a touch of sophistication to any outfit. Look for round frames in classic metal colors like gold or tortoiseshell, or go for a more modern twist with a bold color or pattern. Shop Style #3238725
Trend #3: Transparent Frames
Transparent frames are a trend that has been gaining popularity in recent years, and they're set to be a must-have for fall 2023. These frames are perfect for adding a subtle touch of style to your look without being too bold. Look for transparent frames in classic shapes like round or square for a timeless look. Shop Style #2043223
Trend #4: Geometric Frames
Geometric frames are a trend that's perfect for those who want to make a statement with their eyewear. These frames come in a variety of shapes, from hexagons to octagons, and add a touch of modernity to any outfit. Opt for a bold color or pattern to really make a statement. Shop Style #4442239
To complete your fall glasses wardrobe, you don't have to break the bank. You can shop all these trendy frames at an affordable price on Zenni, the go-to destination for stylish and budget-friendly eyewear. With Zenni's wide selection of frames in various shapes, colors, and styles, you can find the perfect pair to match your personal taste and stay on-trend this fall. Don't miss out on the opportunity to elevate your style and express your individuality with these must-have glasses trends for fall 2023, all available at Zenni.

Dr. Sophia Moh, OD is an optometrist located in Bay Area, California. She completed her undergraduate studies at UC San Diego and earned her doctorate at UC Berkeley School of Optometry. She has experience in a variety of eye care settings including primary care optometry, general ophthalmology, community health clinic, and Veterans Affairs. Her mission is to help the world see better by developing high-quality, affordable eyewear for everyone. She is also a certified American Board Optician (ABO) and provides training and lectures on optical education topics.