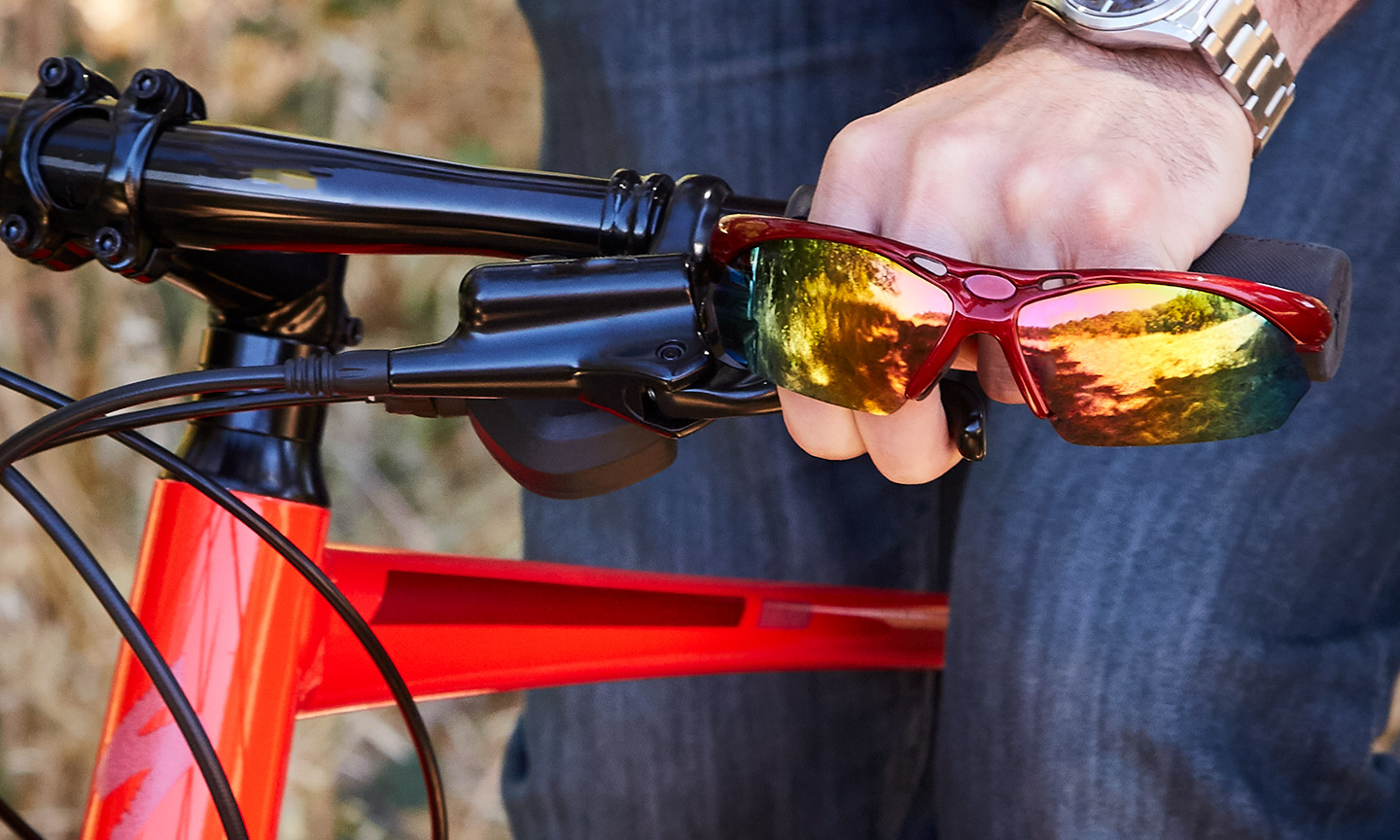 Cyclists who don't wear helmets are asking for trouble. The same goes for taking a ride on a bike without the proper eyewear. Whether you're blasting downhill on pavement in low light or winding through rocky, steep trails in full view of the sun, the right pair of sunglasses is vital for riders of any skill.
Impact resistance, UV protection, fit, and style all play a factor in making the right decision for choosing the right glasses for biking. Before hitting the street, the trail, or the biking path, here are three options cyclists should check out when shopping for sunglasses.
Speed & Precision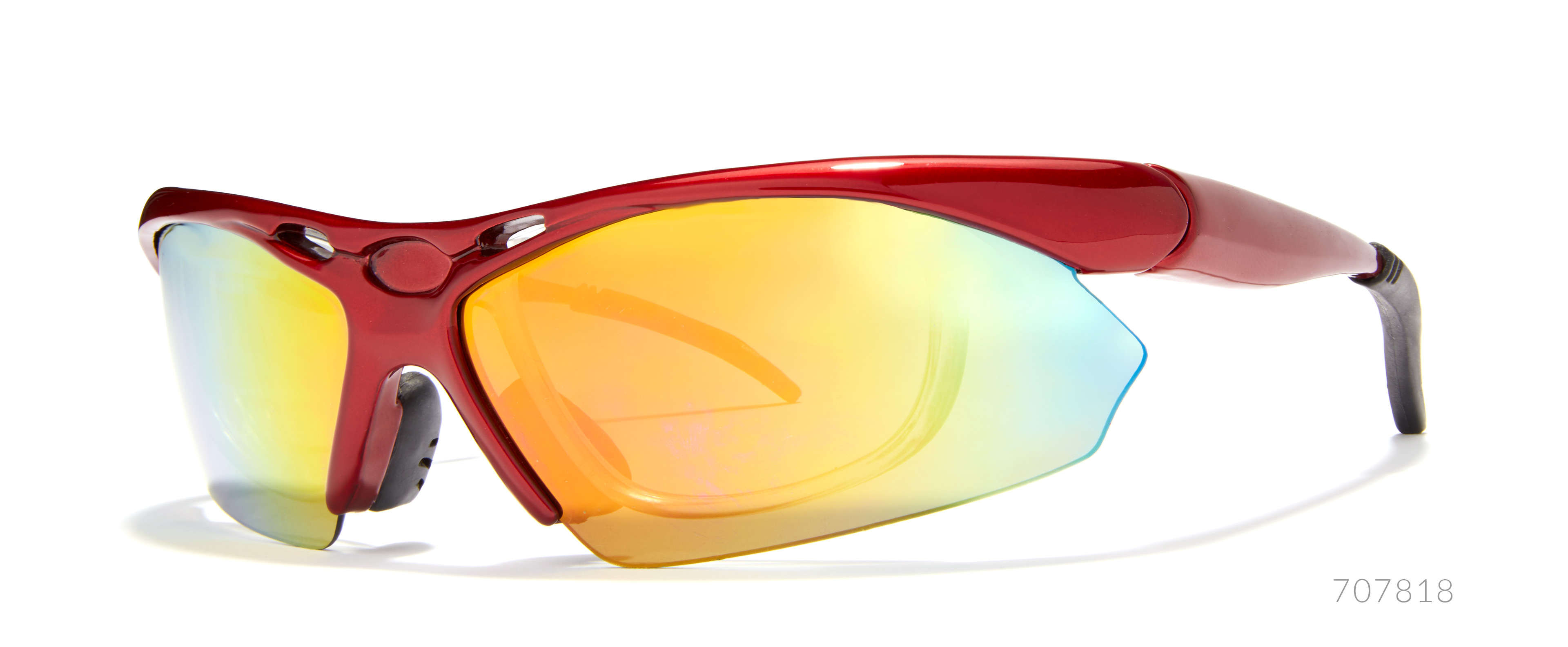 Perfect for any time of the year, these sporty shades hold up against the toughest trails. The aerodynamic frame contours to the face, keeping them securely in place during bumpy rides.
Whether you're on a gravel trail or hard pavement, we recommend impact-resistant polycarbonate lenses with a mirrored outer shell lens. With the option to add prescription inserts and anti-reflective coating, these lenses provide adequate protection from UV rays and keep eyes safe from debris.
Sleek & Stylish
Please note that these frames are not available with prescription lenses
Specifically designed for high-performance cyclists, the lightweight aluminum alloy frame material combines durability with class. The adjustable nose pads give riders the freedom to customize the sunglasses for optimum comfort and fit.
Polarized lenses are the ideal choice for eliminating glare without sacrificing UV protection. Theses non-prescription yellow shades help enhance contrast on the trail for improved visibility.
Power & Protection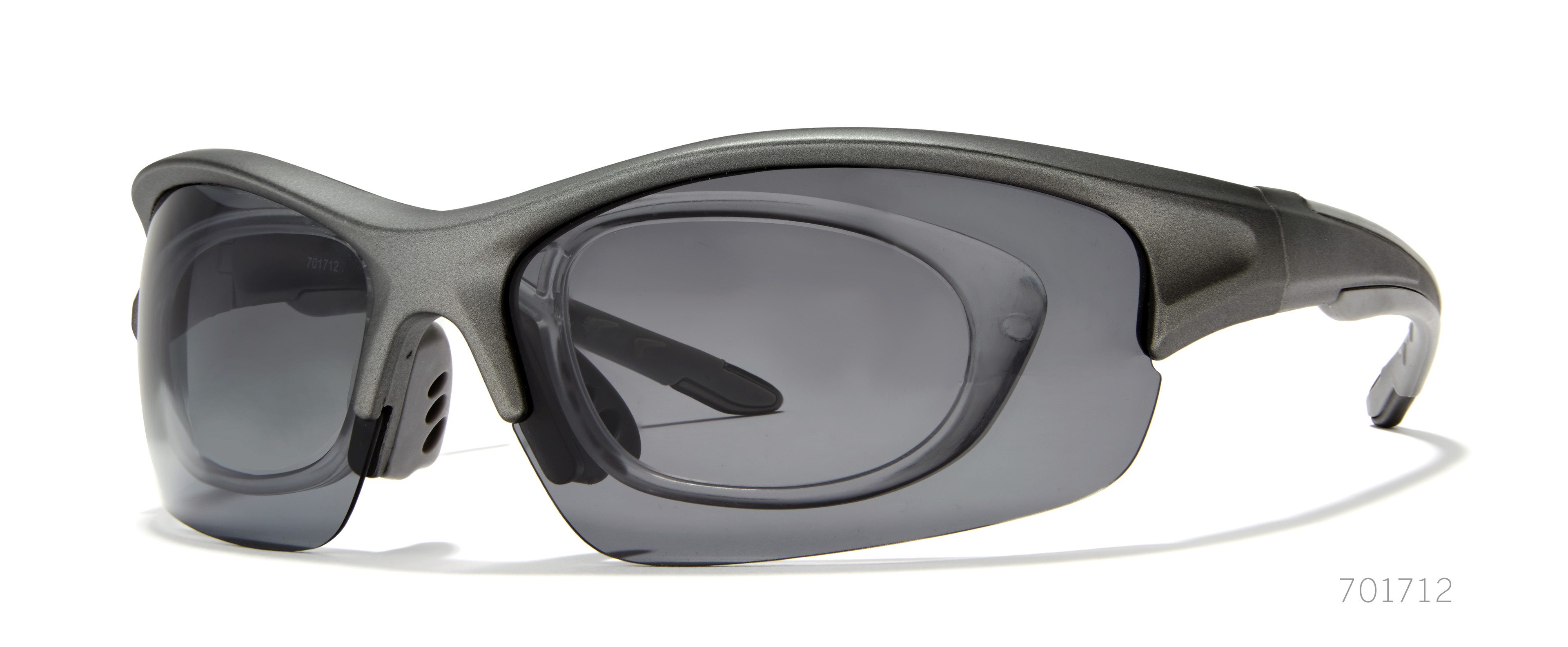 Who said fashion and function don't mix? The charcoal-gray resilient frames employ a tinted outer shield to protect removable prescription lenses.
Combining the frames with lenses equipped with a gray tint cuts out extra glare for riders on sunny days. The lenses help to prevent eye injuries related to gravel kicked up from other cyclists, dust from motor vehicles, and pesky insects.
Safety is paramount for bicycling, and neglecting the use of proper eyewear leaves cyclists vulnerable. You wouldn't forget to wear a helmet or take other safety precautions. Don't forget to bring your sunglasses for those long rides under the sun.
If you liked this post, check out our glasses picks for fishing and golfing!