Unraveling the Wonders of Wraparound Sunglasses
Ever wondered why wraparound sunglasses are a staple in the wardrobes of athletes, outdoor enthusiasts, and fashionistas alike? This unique eyewear style not only offers an edge in terms of aesthetics but also provides unparalleled eye protection from the sun. In this article, we will delve into the artistry, practicality, and versatility of wraparound sunglasses.
The Art of Wraparound Sunglasses
Wraparound sunglasses, as the name suggests, are designed to wrap around your face, covering your eyes from the front to the sides. This design offers a wider field of vision and superior protection against harmful UV rays, dust, and wind. But the appeal of wraparound sunglasses is not limited to their practicality. Wraparound sunglasses come in a range of designs, from sporty styles suitable for outdoor activities to chic versions ideal for fashion-forward individuals.
Practicality of Wraparound Sunglasses

The practical benefits of wraparound sunglasses are as impressive as their aesthetic appeal. Here's why you might want to consider this style for your next eyewear purchase:
Superior Protection: The extended design of wraparound sunglasses provides superior protection against UV rays, wind, dust, and glare. This makes them an excellent choice for outdoor activities such as fishing, cycling, or hiking.
Secure Fit: Most wraparound sunglasses come with rubber nose pads and temple tips for a secure and comfortable fit. This ensures that your glasses stay put, no matter how active you are.
Vision Correction: Need prescription lenses? No problem. Check out our selection of wraparound sunglasses that have prescription lens inserts, making them a practical option for those who need vision correction.
Our Top Picks for Non Prescription Wraparound Sunglasses
Shield Square Sunglasses A10161621
Y2K Inspired Rectangle Sunglasses A10161723
Our Top Picks for Prescription Wraparound Sunglasses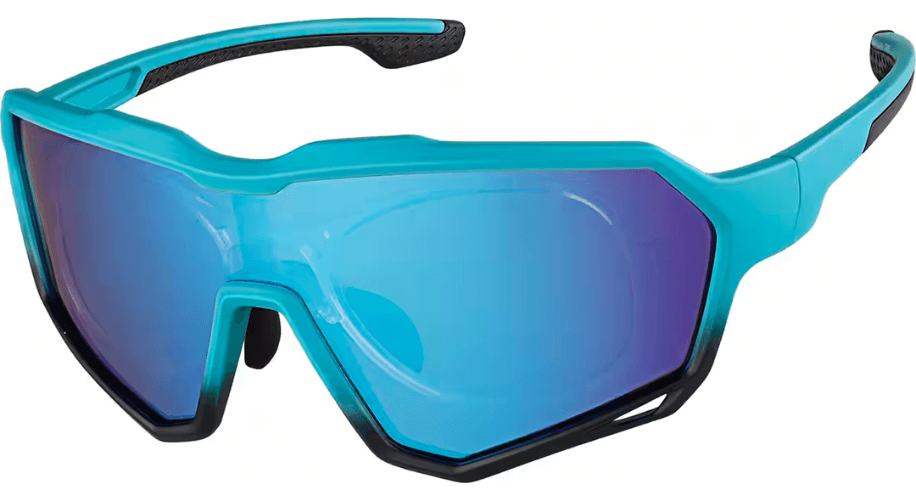 White Sports Sunglasses 708830
Wraparound sunglasses are a versatile, stylish, and practical eyewear choice. Whether you're an athlete, a fashionista, or simply someone who loves to spend time outdoors, these sunglasses are a great addition to your eyewear collection. Having a hard time deciding which one? Make sure to use our Virtual Try-On tool, allowing you to see how different sunglasses look on you. This makes it easier to find a pair that suits your face shape and complements your features. Start exploring our extensive collection of wraparound sunglasses at Zenni today!

Dr. Sophia Moh, OD is an optometrist located in Bay Area, California. She completed her undergraduate studies at UC San Diego and earned her doctorate at UC Berkeley School of Optometry. She has experience in a variety of eye care settings including primary care optometry, general ophthalmology, community health clinic, and Veterans Affairs. Her mission is to help the world see better by developing high-quality, affordable eyewear for everyone. She is also a certified American Board Optician (ABO) and provides training and lectures on optical education topics.