Wedding Eyeglasses Styles to Match Your Dress
Who says you need to opt for contacts on your wedding day? Here at Zenni, we believe a perfect pair of eyeglasses exists for every occasion, especially your big day. With such a wide range of frame styles, there's definitely a pair to suit your favorite dress cut and make your wedding ensemble even more uniquely stylish!
Mermaid
Image Credit: Fashion Diva Design, Uptown Gowns, Buzzfeed
Mermaid dresses are all about glamour — well-suited for those with a flair for the dramatic. What better to pair with this vintage silhouette than browline glasses? This flirty shape adds another element of mid-century charm to an already fabulous ensemble. They also open the door for even more vintage fun, like a 40s-inspired veil or a classic red lip. Depending on how strong you want your eyewear statement to be:
TRY: A subtle white browline frame.

OR: Something even more eye-catching, like these colorful pink-flecked frames.

A-Line
Image Credit: Groupdress, David's Bridal
A classically stunning A-Line dress pairs well with nearly anything. No matter your wedding theme, a warm, versatile tortoiseshell frame could be the perfect fit for your look. Flecks of ochre and chestnut provide the perfect amount of warmth to accentuate any eye color, and pair well with any wedding color palette. To pair with the clean sophistication of an A-Line, we recommend the following ideas.
TRY: These glossy white-flecked tortoiseshell frames.

OR: If you want an extra punch of flair, try these shimmery black frames with a smooth rectangular shape and gold detailing.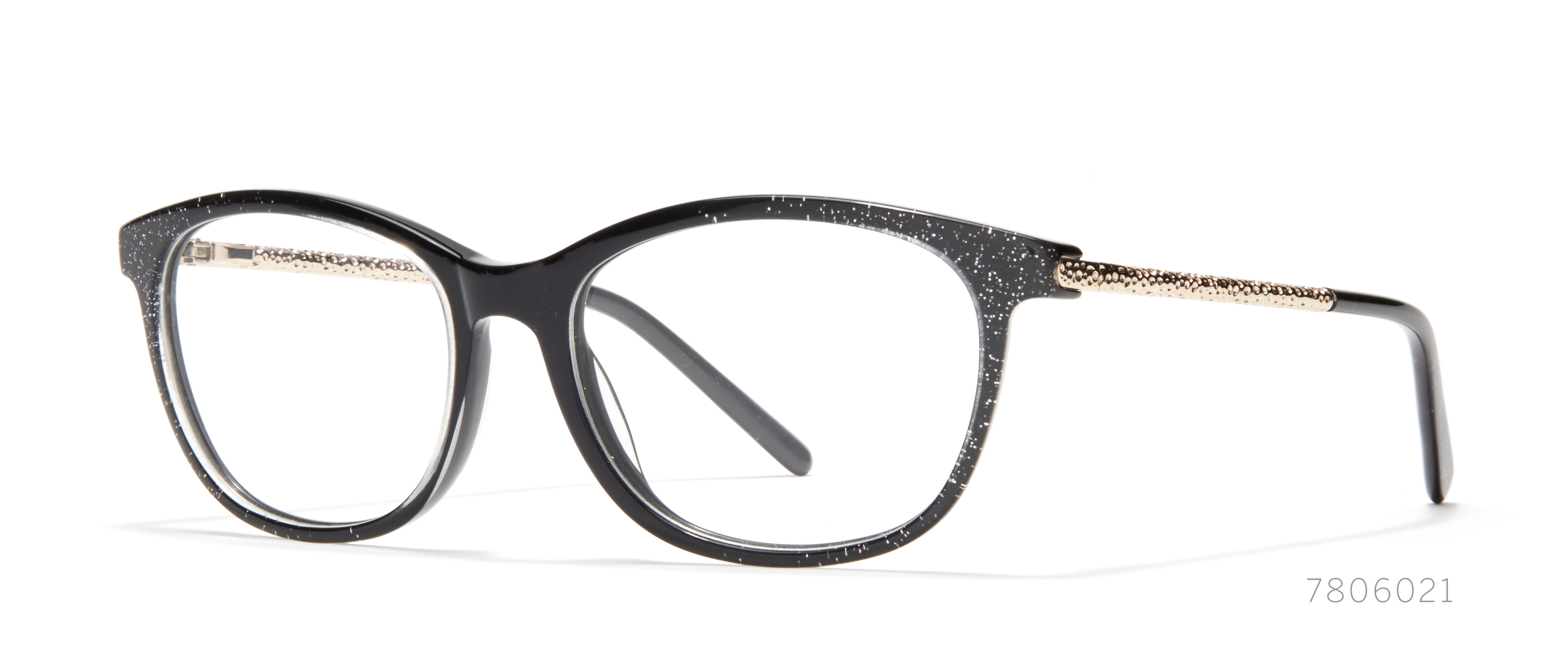 OR: If you'd rather stick with the ethereal color scheme, these shimmery silver and translucent rectangular frames might be your new favorite.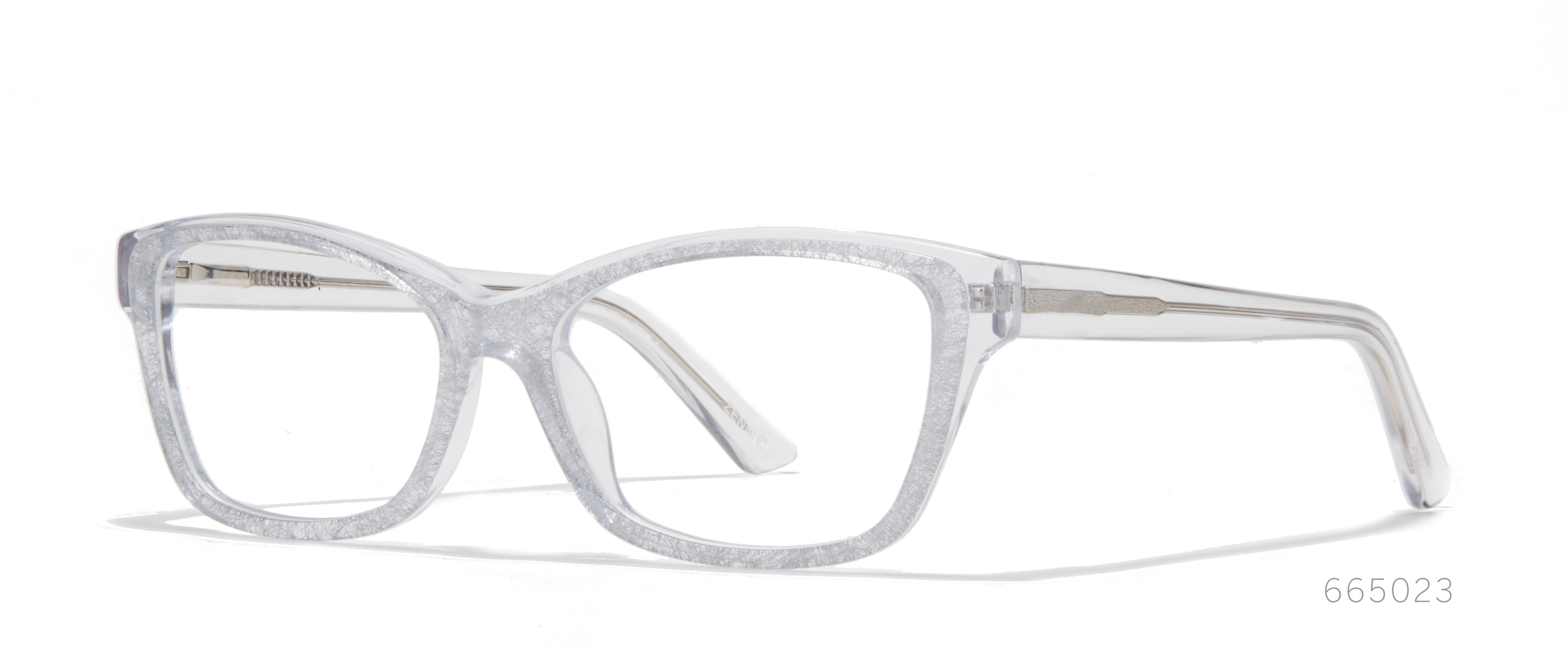 Shift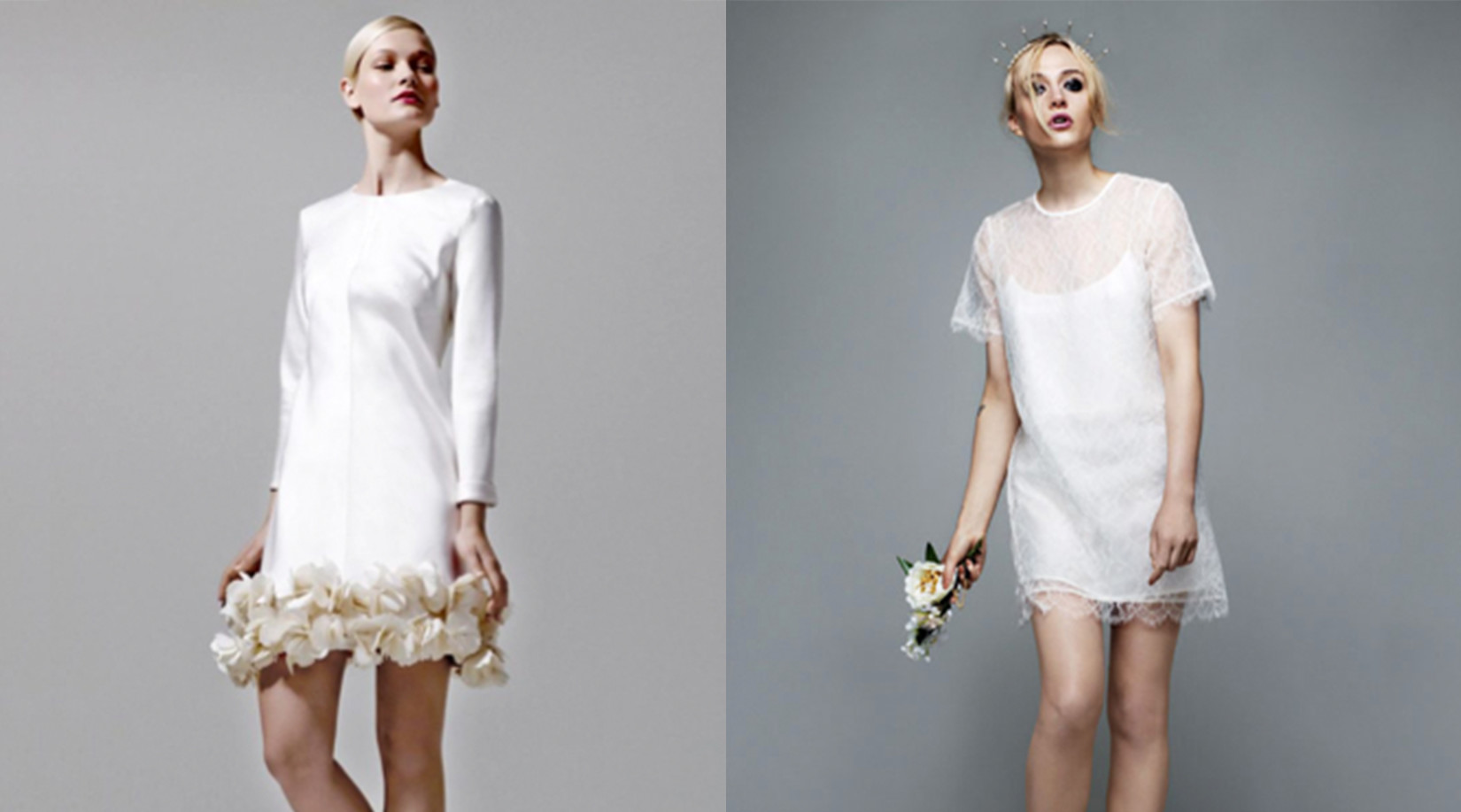 Image Credit: Telegraph, Top Shop
Shift dresses provide a clean, linear silhouette that can be easily dressed up with a bold frame. Because of their more casual vibe, shift dresses allow for more playful accessorizing than a longer gown might. Why not try a pop of color to complement your silhouette? Coordinate your frames with your wedding palette and create an even more chic and memorable look.
TRY: These ombre acetate frames in white and ice blue.

OR: These delicate and eye-catching round frames in a summery peach-pink.

Shift dresses are so versatile, you can choose nearly any type of frame and turn heads as you walk down the aisle!
Princess
Image Credit: E! Online, Essence Designs, Ivanna Ang
Who doesn't want to feel like a princess at their wedding? This dress style is both elegant and glamorous, and definitely puts a bride in the spotlight. With a dress this striking, we recommend a frame that keeps in mind the airy feel of a princess dress, such as a simple, rounded frame in a pale color.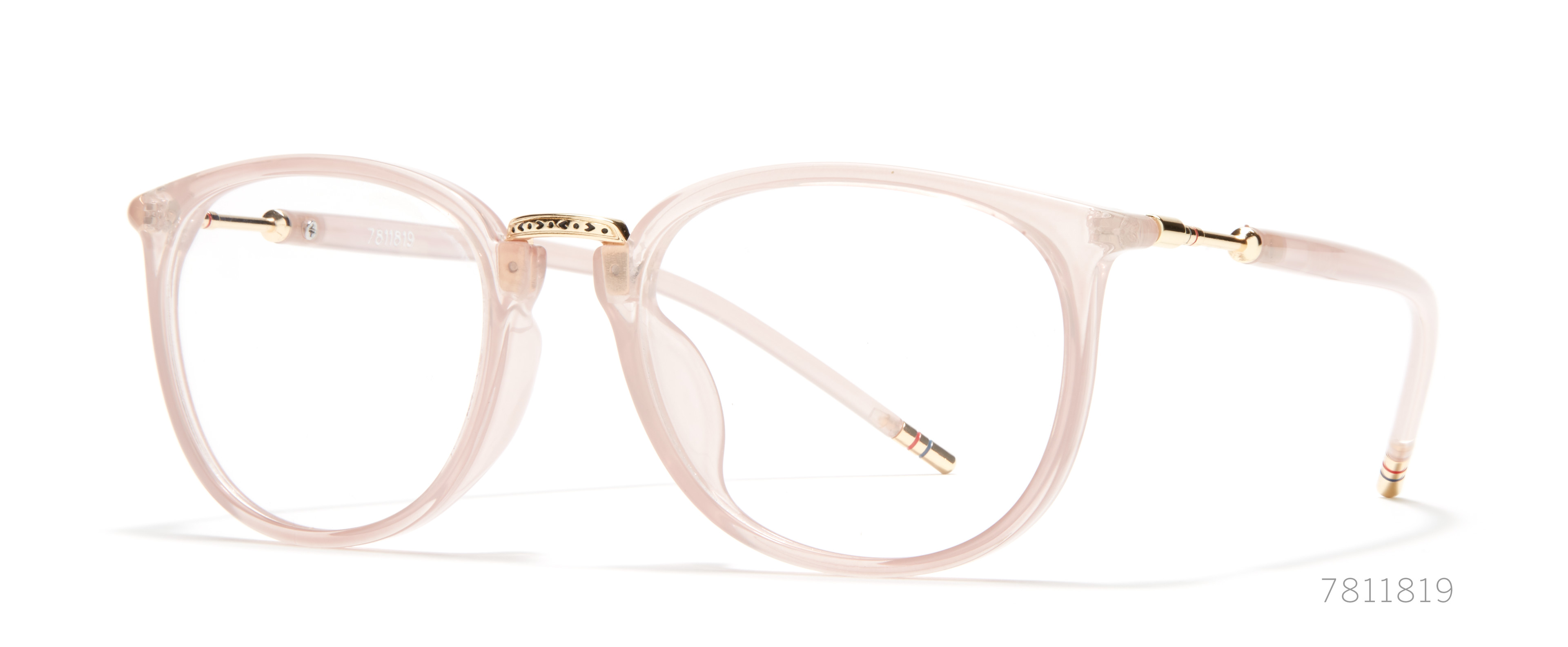 OR: A rounded white frame with warm gold detailing acetate frame to keep all eyes on your dress.

OR: If you prefer a more rectangular shape, these delicate corner-embellished wire-frames are the perfect way to add a subtle bit of detail to your wedding look.

Glasses are the perfect way to show off your individual style, and with this many options for frame color, shape, and material, there's always a way to accent your dream dress with eyeglasses you'll love. And if you're planning on having an outdoor wedding, these pairing tips apply to sunglasses as well! Which frames would you wear with your wedding dress? Let us know below!
Also, be sure to check out our post on sunglasses as wedding favors.