Wedding Style: Saying "I Do" In Glasses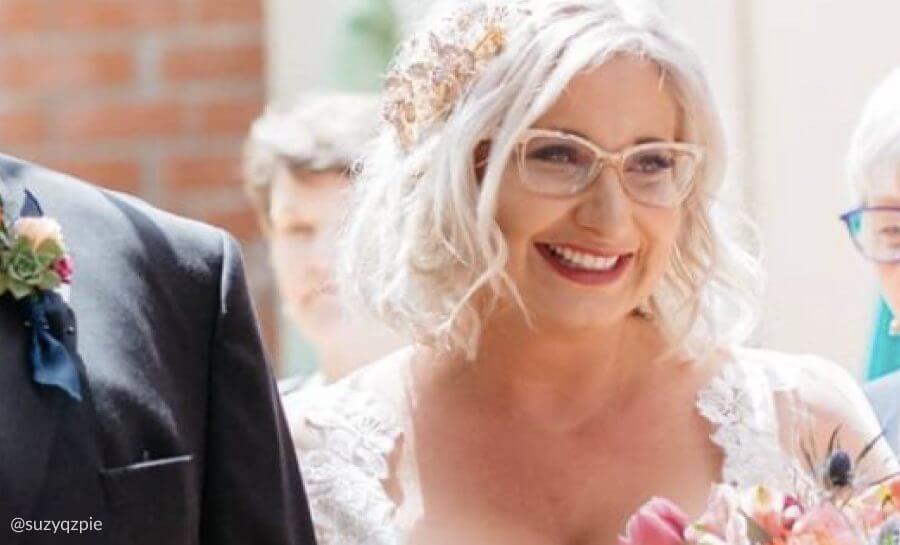 Lately we've seen an increase in brides wearing glasses on their wedding day. Here at Zenni, we believe a perfect pair of eyeglasses exists for every occasion, including your big day.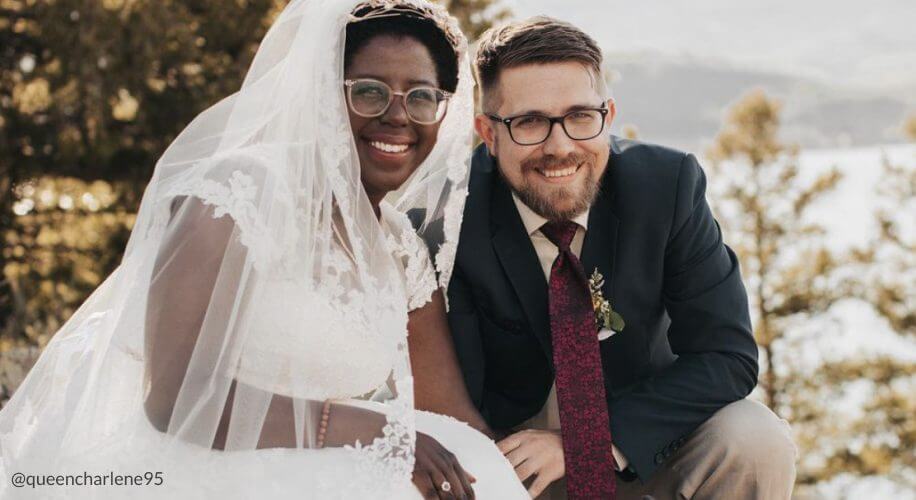 Pros & Cons
If you're getting married soon and have been wavering back and forth between whether or not you should wear glasses, consider some of the pros and cons (we think the pros far outweigh the cons, but we may be a bit biased).  
As with any accessory, wearing glasses on your big day gives you a chance to express your unique personality. The right frame can also accent the style of your dress or tuxedo. Another upside is that glasses are the more comfortable option if you've never tried or aren't used to wearing contacts.  
The biggest con of wearing glasses is that they can cause unwanted reflections in photos. This is something you'll need to think about in advance and we've added a few helpful tips in the section below.
New Or Old
Getting new glasses is a great way to make you feel special. When picking out a pair, have fun and select from styles that feel authentically you. If you are concerned about coordinating everything, choose a frame that ties in with your wedding motif. If it's a classic wedding, try simple /b/Gender-Women/Material-Titanium/Material-Memory-Titanium/Material-Stainless-Steel/Material-Other-Metal/_/N-1821057837+1036707440+795980648+622667079+3865691940″>metal frames. If you're a retro bride, have fun in a pair of /b/Gender-Women/Frame-Shape-Cat-Eye/_/N-1821057837+2133214761?sizeOrder=1234510000″>cat-eyes. And modern brides can't go wrong in /b/Gender-Women/Material-Acetate/Material-Ultem/Material-TR/Material-Other-Plastic/Color-Translucent/_/N-1821057837+2751821130+255541642+235139913+3537004322+1250282917?sizeOrder=1234510000″>clear frames. 
For outdoor weddings, you may want to consider a pair of prescription /b/prescription-sunglasses">sunglasses or /b/Gender-Women/Feature-Clip-ons/_/N-1821057837+1315570081?sizeOrder=1234510000″>clip-ons. The great part of clip-ons is that you can attach them for the reception or while outside and easily remove them during the ceremony and dinner. (Also be sure to check out our post on sunglasses as wedding favors.)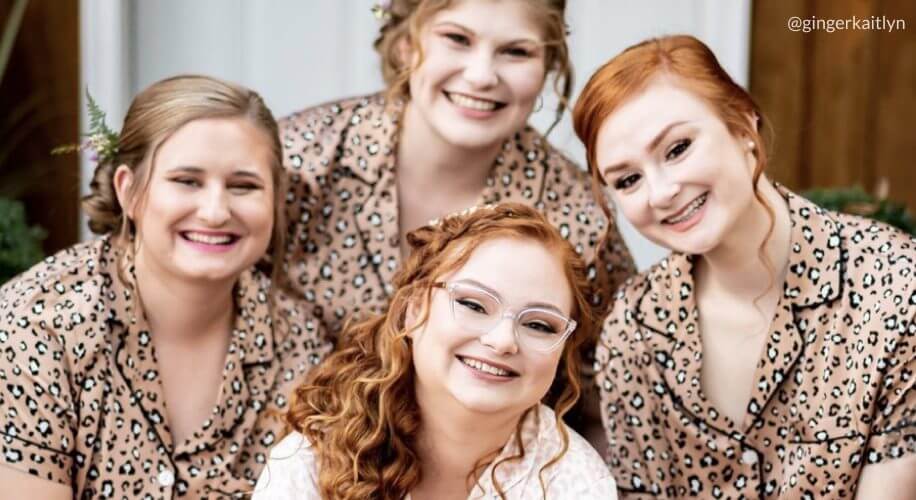 5 Tips For Wearing Glasses
Whether you wear your everyday frames or a brand new pair that complements your look, these tips will help you look (and feel) your best on your wedding day.
Go for trendy, but timeless.
You want your glasses to compliment your wedding day style, not compete with it. Choose a pair that will suit your face shape, skin tone, and overall theme. For brides, consider a pair of metal frames in the same tone (/b/Gender-Women/Color-Silver/_/N-1821057837+1233830842?sizeOrder=1234510000″>silver, /b/Gender-Women/Color-Silver/Color-Gold/_/N-1821057837+1233830842+1501834254?sizeOrder=1234510000″>gold, or /search?keyphrase=rose%20gold">rose gold) as your engagement ring. 
If your glasses are a little on the heavy side, balance them out with one another statement piece, such as a bold lip, flower in your hair, or statement earrings. If you really want to really coordinate, try our matching /search?keyphrase=earrings">earrings and frames.
Make Sure They Fit Properly 
You don't want your glasses slipping down your nose in the middle of your nuptials or pinching behind your ears. Wear your new frames a few times before your wedding day and if you notice any comfort issues, follow our tips for adjusting your glasses.
Talk To Your Makeup Artist
Make sure that the person doing your makeup has experience working with brides who wear glasses. If you're doing your own makeup, research tricks for making eyes pop through lenses (fake lashes, extra liner, etc).  
Take a Few Practice Photos
As mentioned above, glasses can cause a reflective glare in pictures. Try a few practice shots to find the perfect angle with the least glare. Also chat with your photographer ahead of time to see if they can  do anything to reduce glare during the editing process. 
Most of all, have fun! This is your wedding day and you will be the star of the show regardless of what you wear.