Back To School: Tips To Get Your Child Excited About Glasses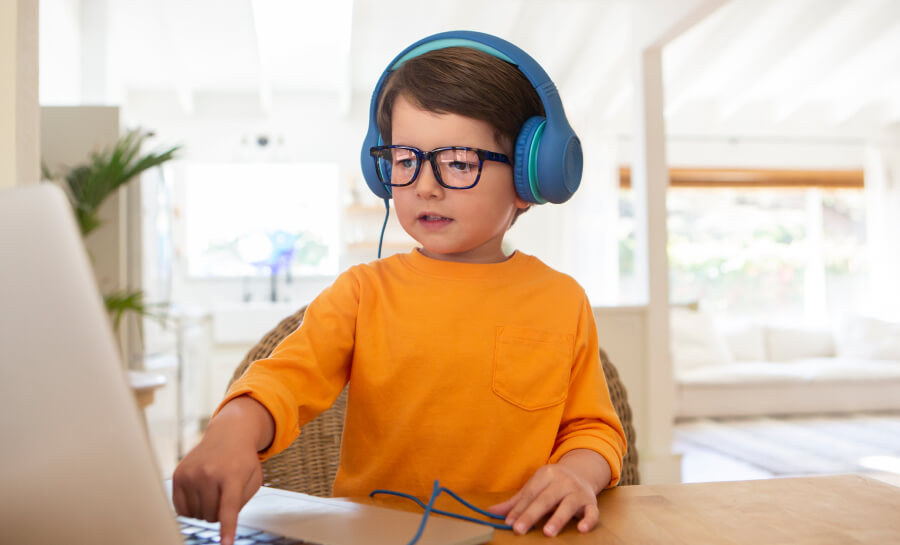 With back-to-school around the corner, taking your child for an annual eye exam is just as important as taking them shopping for school supplies. Since August is National Children's Vision Month, it's the perfect time to get their eyes checked and set them up for success in the new school year. 
Having to wear glasses can be a tough adjustment for anyone, especially kids. If you had to wear glasses as a child, you probably remember not wanting to stand out and look different from everyone else. Here are a few tips and tricks you can use to help get your child excited about wearing their new glasses.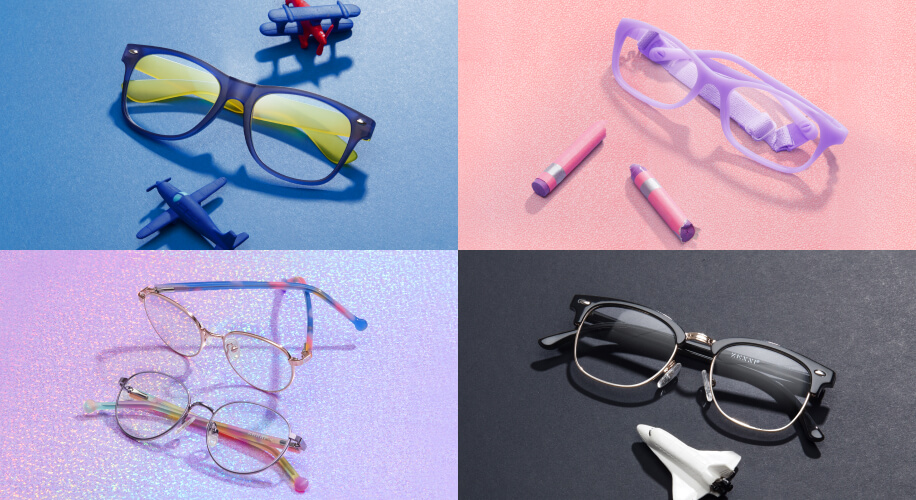 Let Your Child Pick Their Frames
Today's kids want to express who they are. So it makes sense that if your child doesn't feel their best in their glasses, they probably won't wear them. Create excitement and ownership by letting them pick out their own frames. Making such a big decision on their own will lead to excitement and acceptance. Zenni has a variety of frame options for kids of all ages in different sizes, styles, and colors. We even offer custom engraving so they can add their name, nickname, or a cool design. 
Show Someone They Admire In Glasses
One of the easiest ways to get your child comfortable with the newness of having to wear glasses is by pointing out how someone they admire wears glasses too. This can be a musician, close family member, or a character from one of their favorite shows. Have a sports-lover on your hands? Show them a picture of San Francisco 49ers' George Kittle in his glasses. Are they more into magic and Hogwarts? No one is cooler in round frames than Harry Potter. Do superheroes rule their world? Superman and Supergirl both wear glasses. 
Make Getting Glasses A Fun Adventure
If you already wear glasses, make the process of getting new frames a fun adventure that you two can go on together. Set aside a day where you get your eyes examined together and pick out new frames. Since nothing is more adorable than twinning with your little one, shop for matching styles from Zenni's Mini Me collection. Seeing you in the same glasses is just one more way to inspire confidence and make them feel good about the change. Then once the frames arrive, have some fun picking out new clothes to match them.
Set Daily Goals 
Most people need time to adjust to wearing new glasses. This is especially true for kids. It's ok to take it slow and let them get comfortable on their own time. The best way to ease them into it is to start by having them wear their new glasses for fifteen minutes each day. Gradually increase the time to 30 minutes, then one hour, then half a day, etc. After a few weeks they'll be wearing their glasses all day like it's nothing new!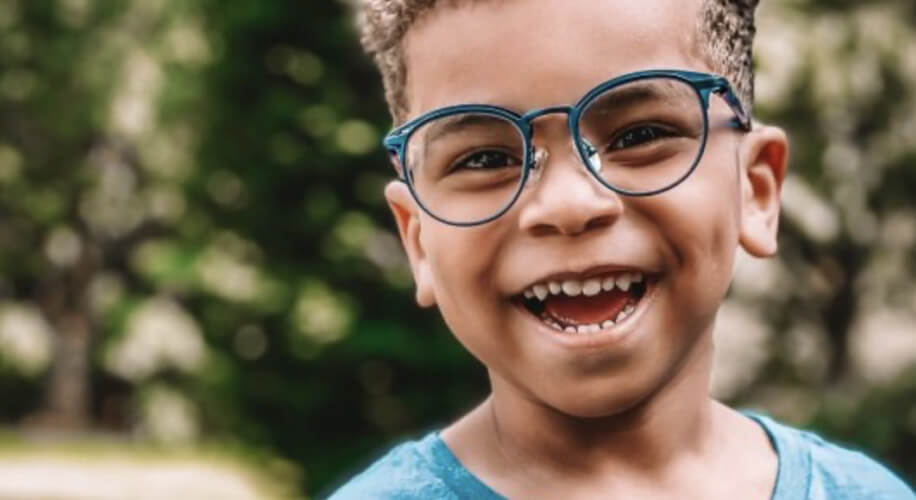 Regularly Check for Fit & Comfort 
It's important to regularly check in and see how your child feels wearing their glasses. If they're too loose, they might slip off easily and become annoying. If they're too tight, they might pinch behind their ears. If you find that their glasses aren't fitting well, be sure to have them adjusted. (Here are some easy adjustments that you can make right at home.) If they still aren't fitting quite right after an adjustment, you may want to have them fitted for new frames. Zenni offers kids' flexible frames designed specially for comfort and durability.