The Word is Out: 50 Million Pairs Sold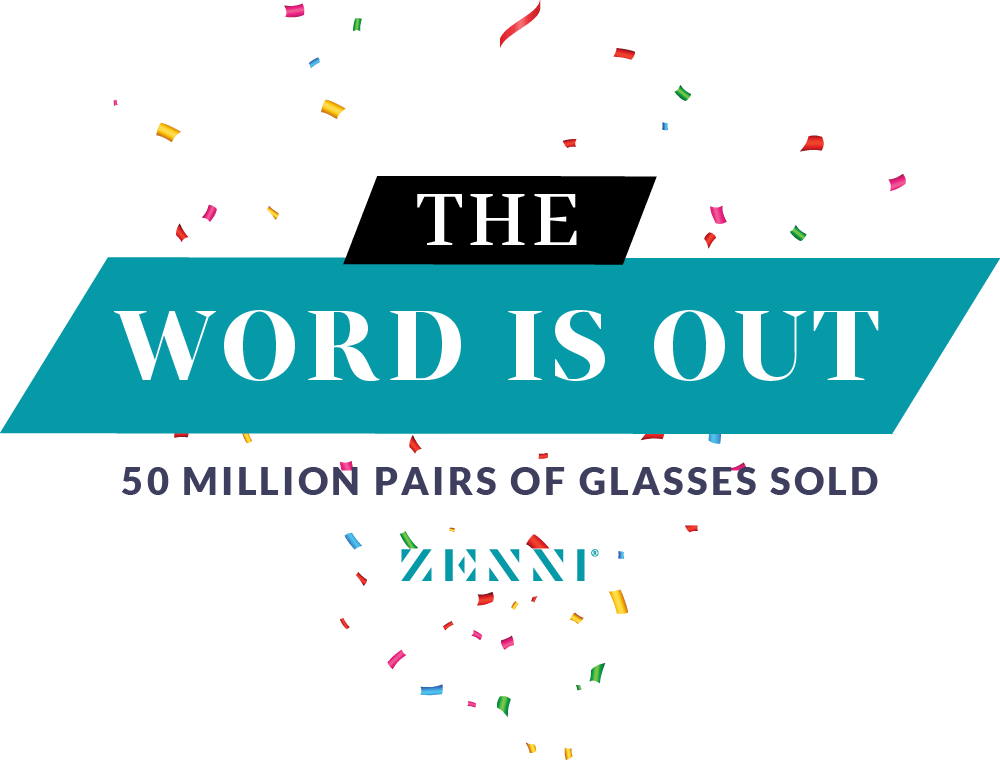 From our humble beginnings as a homegrown business launched in 2003, we're proud to say we've recently reached a significant milestone: 50 million pairs sold!
Our founders started Zenni.com because they believed everyone deserves access to affordable eyewear. That's why our starting price of $6.95 has remained virtually unchanged since the early days. From the beginning, our customers have appreciated the value and quality that we offer.
For many of our customers, Zenni has been like a secret discovery. However, once they get turned on to the savings and selection, they want to share it with everyone they know. Now that we've reached 50 million pairs sold, it's clear that THE WORD IS OUT!
To celebrate this important milestone, we're shining a light on exactly who got us here: our customers.
See what these enthusiastic and loyal Zennistas love about Zenni.
We love it when you talk about us—Let us know where you heard about Zenni on social media with the hashtag #wordisout!
/b/top-rated-glasses?variant=vxm" target="_blank" rel="noopener">