Titanium Frames: A Lightweight and Stylish Choice for Your Eyewear
When you're in the market for new eyeglasses, it's not just about the lenses. The material, shape, style, and lens type of your frames matter, too. Eyeglass frames come in various materials like metal, plastic, acetate, and TR-90, each with its unique qualities. However, if you're looking for frames that combine all the essential features, then pure titanium frames are your best bet.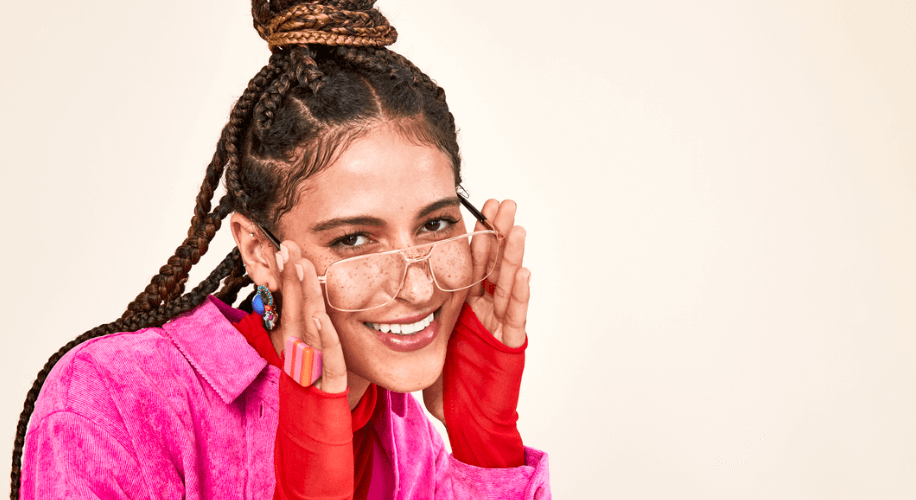 Titanium, known for its widespread use in modern aerospace, marine science, and biomedicine, is a popular choice for eyeglass frames due to its remarkable attributes. Let's explore the many advantages of titanium frames, making them the top choice for everyone, especially middle to high-end business professionals.
1. Lightweight and Comfortable
The primary advantage of titanium frames is their incredible lightness. They are among the lightest in the eyeglass material spectrum, rivaled only by carbon fiber and TR-90. For instance, rimless titanium frames are so light that you'll hardly notice you're wearing them. This is a crucial benefit, especially if you wear your glasses for extended periods. Whether you're at work or going about your daily activities, titanium frames offer a supremely comfortable experience.
2. Strong and Durable
Despite their lightweight nature, pure titanium frames are robust and durable. Titanium boasts the highest surface hardness of all frame materials and remains highly flexible. This combination results in frames that can withstand everyday wear and tear, as well as outdoor activities. You can rely on the strength of titanium frames to keep up with your lifestyle.
3. Corrosion-Resistant
Titanium frames are impressively corrosion-resistant. The material forms a robust and corrosion-resistant oxide film on its surface, protecting against damage from water vapor, sweat, and common acids, alkalis, and salts. This means your titanium frames will maintain their appearance and performance over the long haul. Imagine a beach vacation – with titanium glasses, you can enjoy the sun and sand without worrying about corrosion, while others may not be so lucky.
4. Hypoallergenic
Pure titanium frames have an additional superpower – they're hypoallergenic. Titanium is renowned for its exceptional biocompatibility, making it entirely non-allergenic for the skin. This is especially important if you have material allergies or sensitive skin around your eyes. Titanium even has muscle-relaxing and mood-soothing properties, adding to your overall comfort.
5. Stylish and Versatile
Titanium frames typically feature sleek and modern designs suitable for various styles and occasions. They often undergo high-quality IP vacuum plating or even upscale thick gold plating on the frame's surface, resulting in a glossy, smooth, and fade-resistant appearance. This durability enhances your overall image. Plus, designers can shape titanium into various trendy styles, making you the center of attention wherever you go.
Whether you prioritize comfort, durability, or style, pure titanium frames are the ideal choice. Their benefits are numerous: lightweight, hypoallergenic, corrosion-resistant, and eternally stylish. Upgrade your eyewear experience by choosing a pair of pure titanium eyeglass frames. Explore our collection at Zenni Optical to find your perfect pair.