Exploring the Y2K Sunglasses Trend
There's been a resurgence in popularity of trends from the early 2000s, particularly in eyewear. The Y2K sunglasses trend is back in a big way. Let's delve into the Y2K sunglasses trend, its key features, and how to embrace this trend with Y2K inspired Zenni eyewear.
Understanding the Y2K Trend
The term 'Y2K' refers to the year 2000 and the cultural phenomena that characterized the turn of the millennium. Fashion-wise, Y2K was marked by futuristic aesthetics, metallic accents, and statement-making styles. In terms of sunglasses, the Y2K trend often featured:
Bold colors: Vibrant, eye-catching shades were a hallmark of the Y2K sunglasses trend.
Unique shapes: From narrow cat eyes, rimless, and sporty shapes, this era embraced unconventional frames.
Metallic accents: Chrome and silver accents added a futuristic vibe to Y2K sunglasses.
Sporty Sunglasses
These slick, aerodynamic sunglasses are in it for the win. Made from glossy TR90 plastic, the lightweight frame features a wraparound style and wide temple arms. This look works well no matter your location, from the beach to the race track. Shop Sporty Sunglasses
Rimless Glasses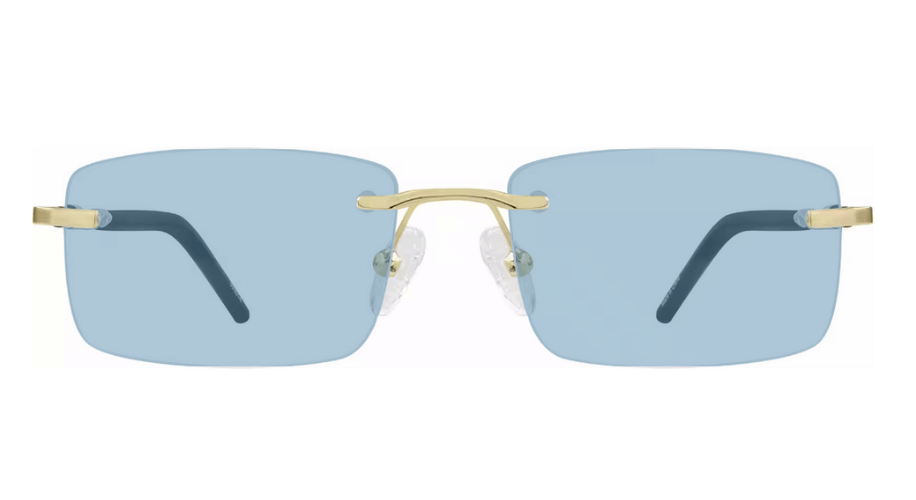 A rimless, gold metal alloy frame with glossy acetate temples. Pair with a fashion blue tint for that Y2K inspired look. Shop Rimless Glasses
Slim Cat Eye Sunglasses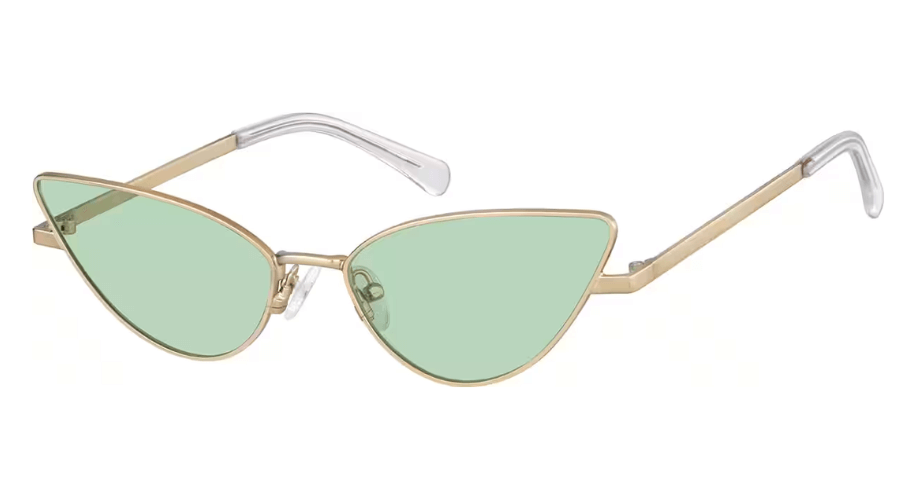 Using advanced edging technology and high-quality materials, our premium sunglasses have a luxurious feel with subtly curved lenses. These fashion-forward cat-eye glasses make a statement without saying a word. The stainless steel frame features a winged shape that is both sleek and bold. Shop Cat Eye Sunglasses
The Y2K sunglasses trend is back, characterized by bold colors, unique shapes, and metallic accents reminiscent of the turn of the millennium. Zenni's Y2K-inspired eyewear options, such as Sporty Sunglasses, Rimless Glasses, and Cat Eye Sunglasses, offer the perfect way to embrace this resurgent trend. Upgrade your eyewear game and make a stylish statement with these fashionable choices from Zenni, joining the revival of a trend that seamlessly blends nostalgia with contemporary style.

Dr. Sophia Moh, OD is an optometrist located in Bay Area, California. She completed her undergraduate studies at UC San Diego and earned her doctorate at UC Berkeley School of Optometry. She has experience in a variety of eye care settings including primary care optometry, general ophthalmology, community health clinic, and Veterans Affairs. Her mission is to help the world see better by developing high-quality, affordable eyewear for everyone. She is also a certified American Board Optician (ABO) and provides training and lectures on optical education topics.