Illuminate Your Days: Exploring Zenni's FL-41 Migraine Relief Lenses
Are migraines casting a shadow over your days? Zenni Optical introduces the FL-41 Migraine Relief Lenses, seamlessly blending therapeutic relief with fashionable style to illuminate pain-free moments. Bid farewell to the limitations of sunlight, fluorescent lights, and screens as our specialized rose-tinted lenses offer tailored comfort and therapeutic relief, restoring your sense of well-being.
Experience Migraine Relief?
How Does FL-41 Lenses Work?
Certain light wavelengths, particularly those ranging from 480 to 520nm found in sunlight, fluorescent lights, LED screens, and digital devices, can trigger migraines and intensify light sensitivity. Zenni's rose-tinted FL-41 lenses act as a shield, filtering out these bothersome wavelengths of painful light, providing both comfort and pain relief. Not just functional, these lenses also enhance contrast and sharpness, allowing you to face the world with clarity and style.
Backed by extensive research, FL-41 lenses have proven effective in reducing migraine attack frequency and intensity. Moreover, they alleviate symptoms of eye strain and light sensitivity, offering a holistic solution for migraine sufferers.
Instagram Feature from @mamalbouef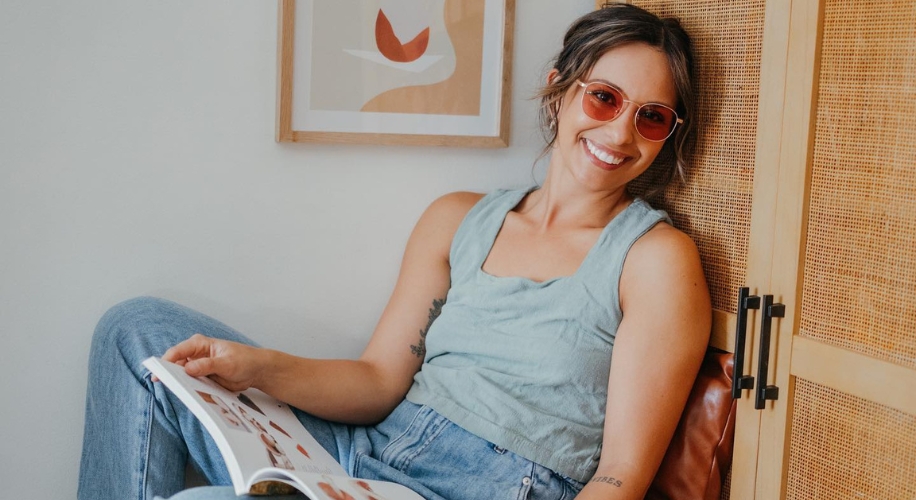 @mamalbouef shares her experience with Zenni's FL-41 Migraine Lenses, praising the blend of therapeutic relief and fashionable style.
"I've loved trying out the @zennioptical FL-41 Migraine Lenses so far. Say hello to blending therapeutic relief and fashionable style. I couldn't resist these funky frames. ✌🏼Certain wavelengths of light may trigger migraines—this is where the rose-tinted FL-41 lenses come into play. These lenses have the ability to filter harsh and bothersome wavelengths providing you more pain-free days. Kind of a neat learning lesson if you ask me!"
Choosing the Right FL-41 Lens:
Selecting the perfect FL-41 lens for your needs is crucial. Zenni offers three options:
25% Tint – Indoor: Ideal for wearing indoors, this option is suitable for those with mild sensitivity to fluorescent light and screens.

50% Tint – Indoor/Outdoor: Enjoy versatile comfort with moderate sensitivity to both indoor and outdoor light, as well as screens.

80% Tint – Outdoor: Perfect for outdoor wear, this option is designed for individuals with intense light sensitivity.
Discover the relief you've been seeking and explore the FL-41 Migraine Relief Lenses at Zenni Optical. Illuminate your world with style and comfort, leaving migraines behind for brighter, pain-free days.

Dr. Sophia Moh, OD, is an optometrist based in the Bay Area, California. She holds a doctorate from UC Berkeley School of Optometry and has worked in various eye care settings, including primary care optometry, general ophthalmology, community health clinics, and Veterans Affairs. Dr. Moh is dedicated to improving global vision health by making high-quality, affordable eyewear accessible to all. She is also a certified American Board Optician (ABO) and actively contributes to optical education through training and lectures.