Reimagine Your Style with Men's Rimless Glasses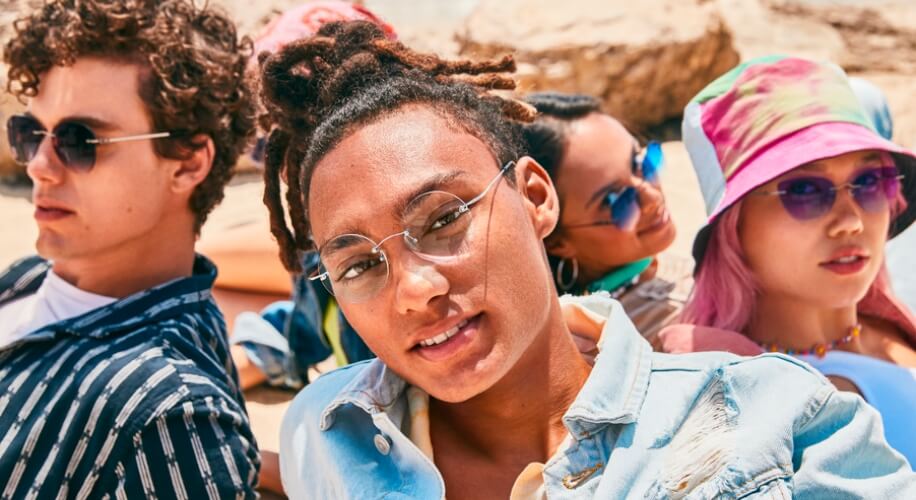 When we think of eyewear, we often picture frames that are distinctly visible. However, rimless glasses ditch the conventional frames, creating a virtually invisible look that puts your features into the spotlight. The appeal of rimless glasses lies in their simplicity and subtlety. Here are a few reasons why you might consider choosing them:
Lightweight Comfort: Rimless glasses are typically lighter than their framed counterparts, providing a comfortable wear that you may even forget you're wearing.
Sophisticated Aesthetic: The minimalist design of rimless glasses evokes a sense of sophistication and professionalism, making them a perfect choice for business and formal wear.
Versatility: Without distinct frames, these glasses can easily match any outfit or style, making them a highly versatile accessory.
Unobstructed View: With no frame edges, rimless glasses offer an unobstructed field of vision – a functional advantage many users appreciate.
Top Rimless Glasses for Men
Rectangle Rimless Glasses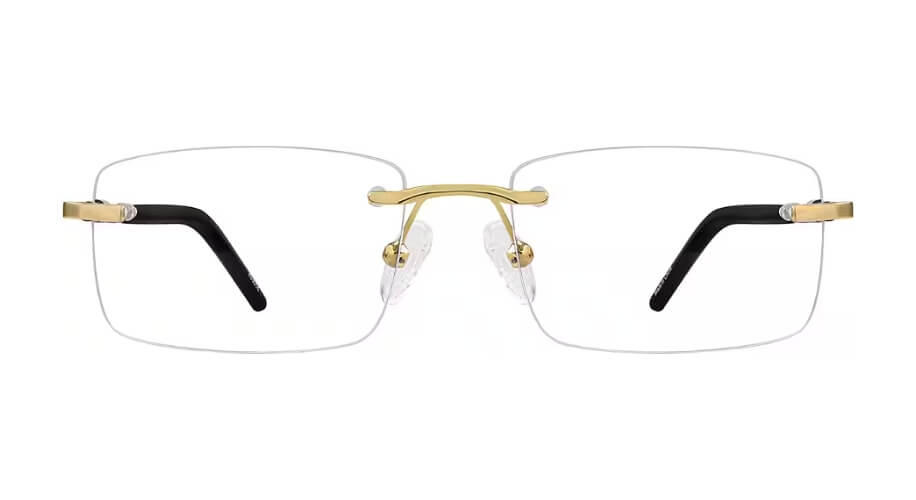 A sleek, rimless frame made of metal alloy complements the glossy acetate temples, available in luxurious gold and black hues.
Shop Rectangle Rimless Glasses
Aviator Rimless Glasses
Stylish rimless design, slim nose bridge and temple arms together create a look that's light as air. Made of extremely thin cut metal and adorned with fine plastic, the temple arms protect your ears and temples whenever you wear the frame.
Rectangle Polarized Magnetic Snap-On Rimless Glasses
Go for simple and chic in these modern rimless glasses. The stainless steel bridge and temple arms feature an ultra-thin design and are impossibly lightweight. This look styles well as both glasses and sunglasses.
Shop Rectangle Polarized Magnetic Snap-On Rimless Glasses
Embrace the subtle yet sophisticated style of men's rimless glasses, offering lightweight comfort and versatility. Their minimalist design suits formal occasions and everyday wear, effortlessly complementing any outfit. With rimless glasses from Zenni Optical, you can redefine your eyewear style and enjoy a minimal look.

Dr. Sophia Moh, OD, is an optometrist based in the Bay Area, California. She holds a doctorate from UC Berkeley School of Optometry and has worked in various eye care settings, including primary care optometry, general ophthalmology, community health clinics, and Veterans Affairs. Dr. Moh is dedicated to improving global vision health by making high-quality, affordable eyewear accessible to all. She is also a certified American Board Optician (ABO) and actively contributes to optical education through training and lectures.